A man suspected of an attempted carjacking was arrested after being found hiding in an old hot tub, according to the Santa Barbara County Sheriff's Office.
Deputies responded to the Point Sal Trailhead on Brown Road in northern Santa Barbara County at about 11:30 a.m. Friday for a report of an attempted carjacking. The victims said a man armed with a machete demanded their car keys but ran off through a creek when he heard sirens approaching.
A nearby resident then reported that a man entered his property from an open field near the creek and went inside his home. The man was reportedly last seen on the porch near the front door. Deputies and officers from the California Highway Patrol and Santa Maria and Guadalupe police departments searched the property and reportedly found the man in the hot tub.
He has been identified as Brandon Jonathan Morales-Gomez, 20, of Santa Maria.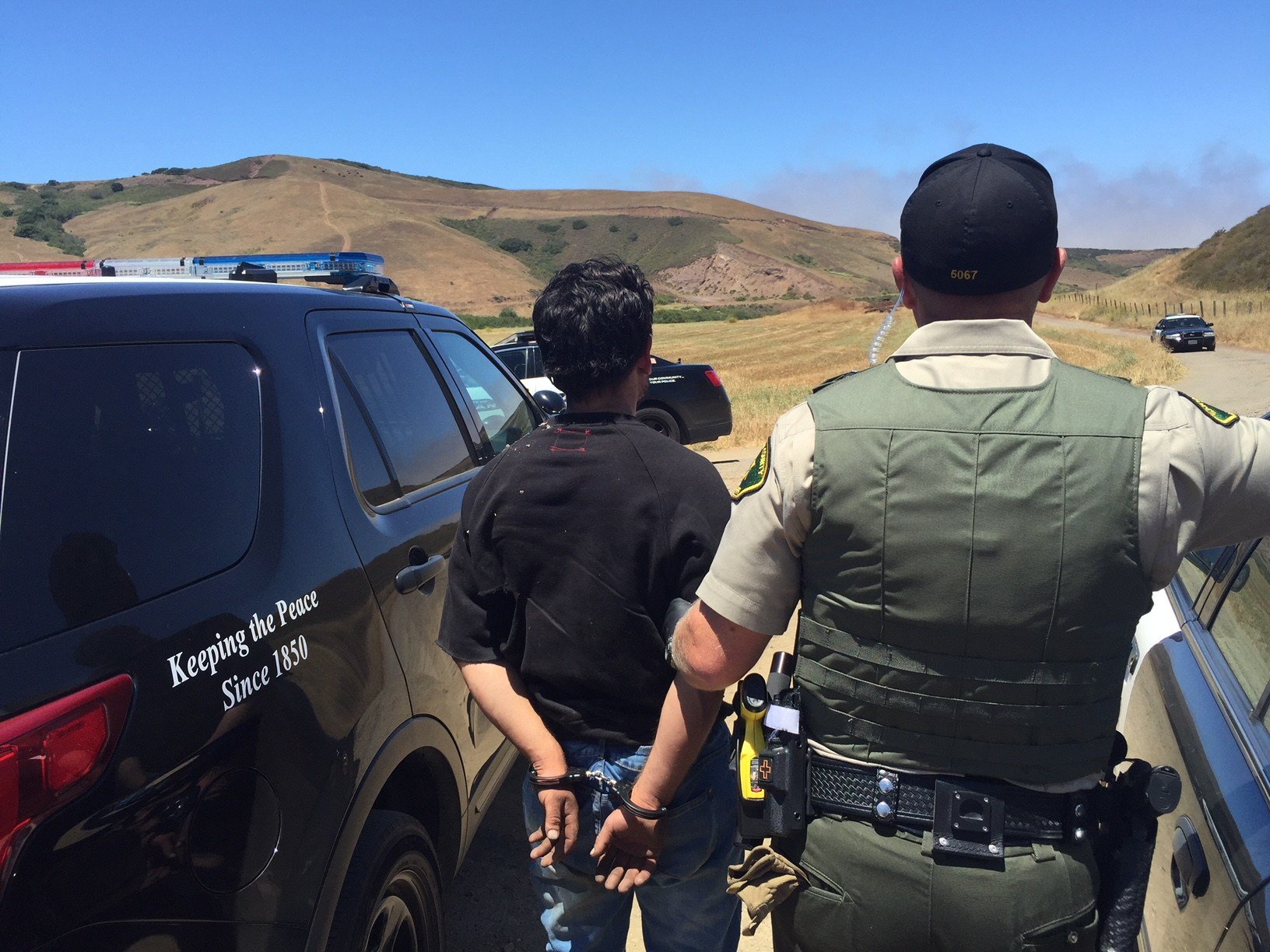 Deputies took the suspect into custody after reportedly finding him hiding in a hot tub. (Photo courtesy Santa Barbara County Sheriff)
Sheriff's officials say the victims of the attempted carjacking were able to positively identify Morales-Gomez as the suspect and deputies found two weapons in the creekbed consistent with the machete the victims described.
Morales-Gomez was arrested on suspicion of carjacking, robbery, theft of a vehicle, burglary, and brandishing.