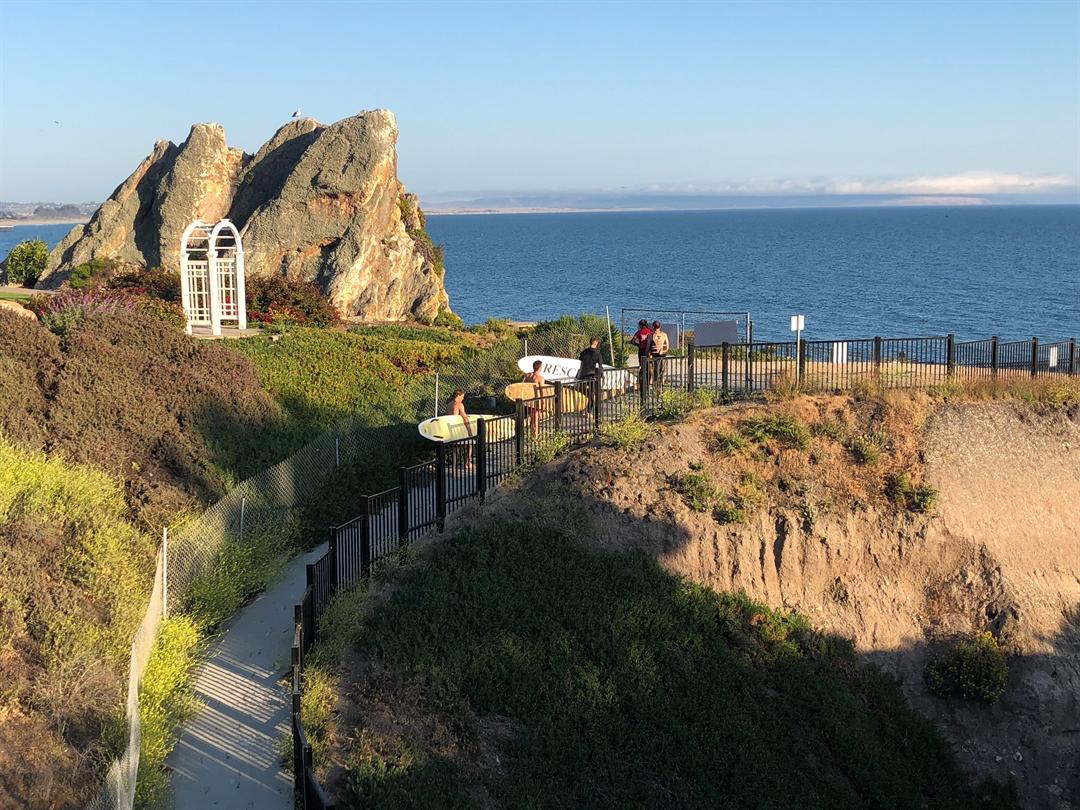 A man (far right) was rescued from the water Monday in Shell Beach. Another man was also rescued. (KSBY)
A couple of swimmers are back on dry land after being rescued Monday evening in Shell Beach.
Shortly before 7 p.m., crews with CAL FIRE SLO and the U.S. Coast Guard were called to the area of Cliff Ave. and Ocean Blvd. near Dinosaur Caves Park.
One kayaker and one surfer reportedly became stranded in a kelp bed, prompting the call. A number of rescuers went in after them to help.
#CliffIC (update) Two CAL FIRE/Pismo Beach rescuers have entered water and made contact with distressed swimmers. An additional 3 rescuers to enter water to assist in getting swimmers safely to shore.

— CAL FIRE SLO (@CALFIRE_SLO) June 26, 2018
Minutes later, the rescuers were escorting the swimmers to shore.
CAL FIRE SLO described the two as "extremely exhausted." One had been surfing on a longboard. The other said he lost his kayak after it sank in the ocean.
Although San Luis Ambulance was standing by to help, the two who were rescued said they didn't want any medical treatment.