Santa Barbara County Sheriff's officials say they've arrested three more people associated with the seizure of a large amount of stolen property. The property was found Sunday at an illegal campsite in Carpinteria and two people were arrested.
On Wednesday, a homeowner in Summerland called sheriff's officials to report a burglary. Investigators say surveillance video revealed several people had been living in the home while the homeowner was on vacation and they could be seen carrying items from the house to a vehicle. An estimated $10,000 worth of property was taken.
Early Thursday morning, sheriff's officials say a deputy spotted a vehicle that matched the description of one associated with the burglary and conducted a traffic stop. They say the driver and passenger both had outstanding warrants for their arrest and were also in possession of drug paraphernalia. In addition, the vehicle was reportedly stolen out of Summerland a couple of days before.
Johnathan Gibson, 29, and Ryan Smith, 51, were arrested and booked into Santa Barbara County Jail on multiple charges.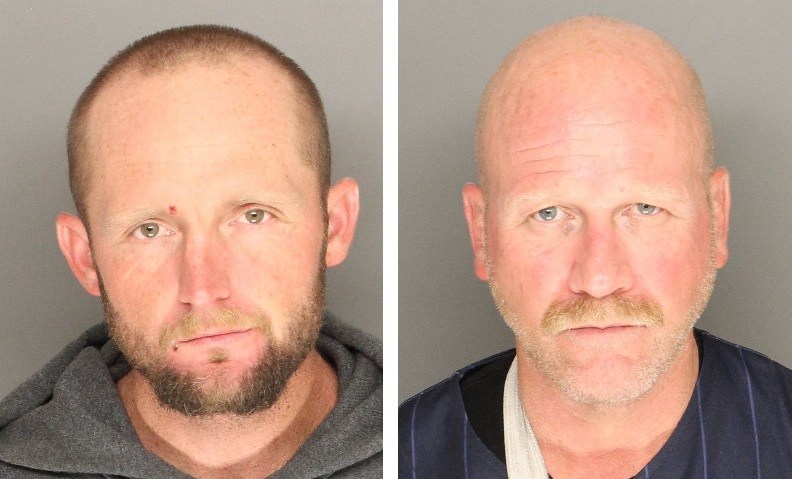 Johnathan Gibson (l) and Ryan Smith (r)
Later that morning, sheriff's officials say deputies spotted another vehicle believed to be associated with the burglary and tried to conduct a stop but the driver jumped out and ran away. The suspect, identified as Joshua Campbell, 19, was reportedly found hiding in a grassy area nearby and taken into custody.
Investigators say the car he was driving had also been stolen. They say Campbell was also identified as the person seen on surveillance video in the home burglary. He was arrested on suspicion of vehicle theft, possession of stolen property, and resisting arrest.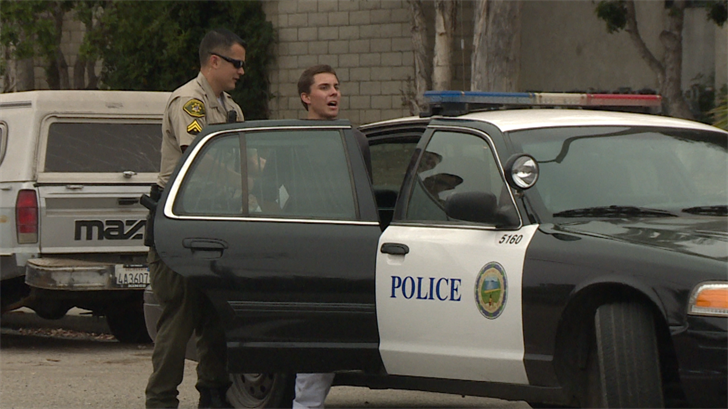 A deputy takes Joshua Campbell into custody in Carpinteria. (Photo courtesy Santa Barbara Co. Sheriff's Office)