Santa Barbara County Sheriff's deputies arrested a Carpinteria man Wednesday night after they say he pointed a handgun at a sheriff's sergeant.
Authorities were reportedly looking for Alfonso Garcia Diaz in the area of Maple Ave. and Citrus Pl., after someone reported he had been making suicidal statements. Sheriff's officials say, when a patrol sergeant spotted Diaz and pointed his vehicle's spotlight toward him, Diaz pointed a handgun at the sergeant, threatened him, then ran into a nearby apartment.
The sergeant called for backup, and after a while, sheriff's officials say a woman exited the apartment and told deputies that Diaz was inside with his children.
With the woman's help, authorities say they were able to contact Diaz and convince him to surrender peacefully.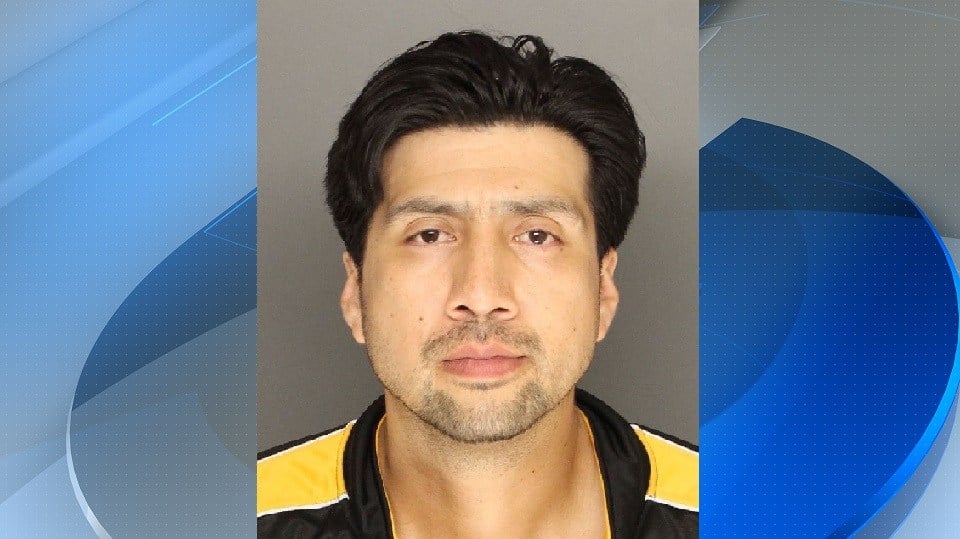 Alfonso Garcia Diaz
Diaz was taken into custody and booked into Santa Barbara County Jail on a charge of brandishing a replica firearm. Sheriff's officials say the handgun he pointed at the deputy turned out to be a .177 caliber pellet gun replica Smith & Wesson handgun.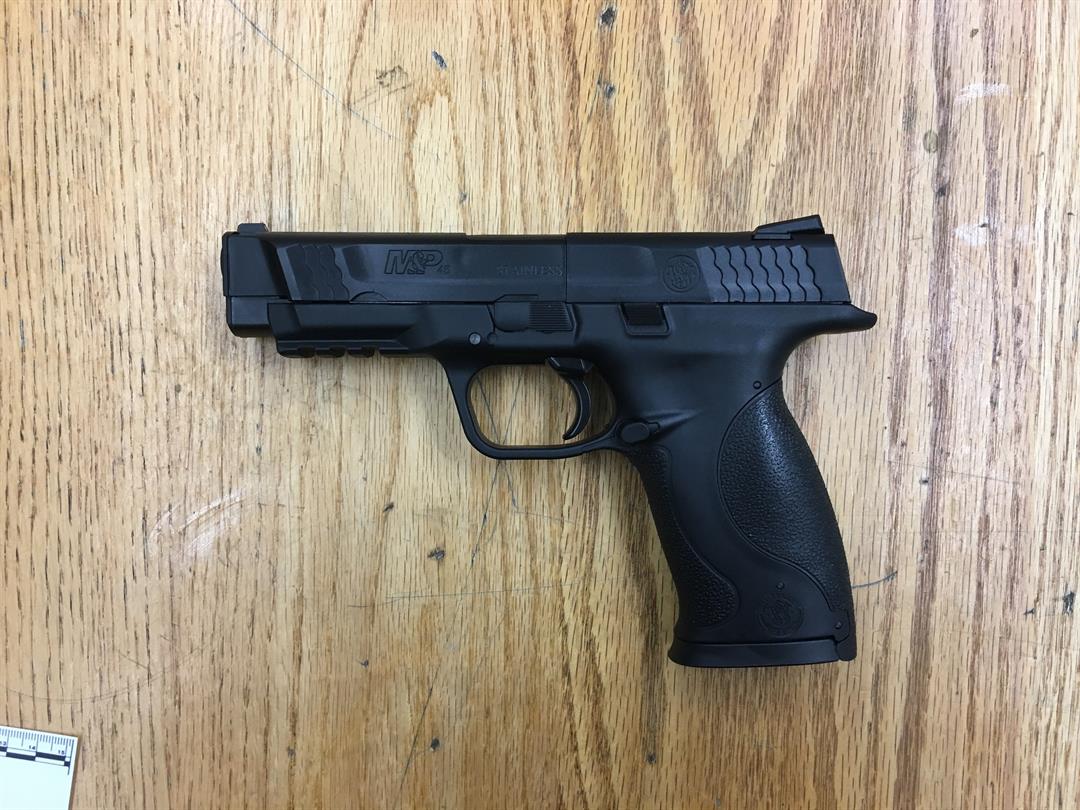 Replica handgun reportedly recovered from apartment following Diaz's arrest. (Photo courtesy Santa Barbara Co. Sheriff's Office)
Sheriff's officials say no one, including Diaz's children, was injured during the incident.