A new drive-through Starbucks is in the works for Atascadero.
The city's planning commission recently approved design plans for the 2,250 square-foot development on the 9000 block of West Front Road.
The new Starbucks will be located between Jack in the Box and Marston's 101.
Atascadero currently has two other Starbucks locations, at El Camino Real and Highway 41 and at El Camino Real and Santa Cruz Road.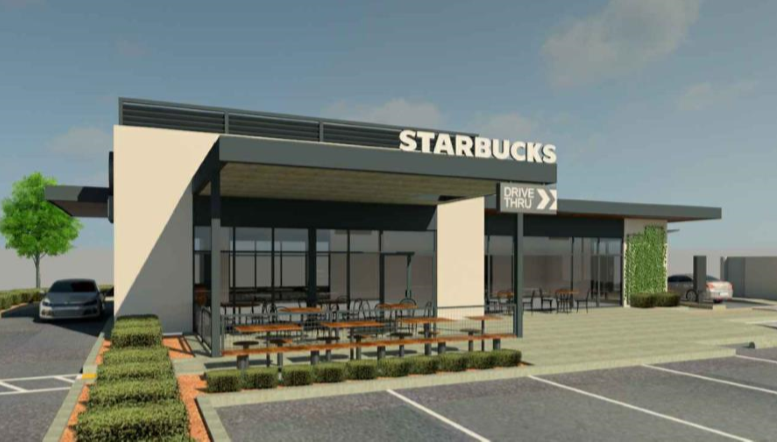 Architectural rendering of the new Starbucks planned for 9002 West Front Rd. in Atascadero.