A San Luis Obispo County jury on Thursday found Jessica Lea Allred, 25, guilty of driving drunk and crashing into another car, killing the driver.
The crash happened on April 30, 2016, on Highway 58 near Pozo. Allred had reportedly just left a country music concert known as the Pozo Stampede. At about 6 p.m., she crashed into a car driven by Denise Lyn Fox, 56 of Santa Margarita. Fox died at the scene.
The California Highway Patrol determined that Allred had a blood alcohol content of .17%, more than twice the legal limit to drive.
Allred was found guilty of vehicular manslaughter while intoxicated and driving under the influence of alcohol.
The verdict came after an eight-day trial. The jury spent a half-day in deliberations.
Allred is scheduled to be sentenced on July 30.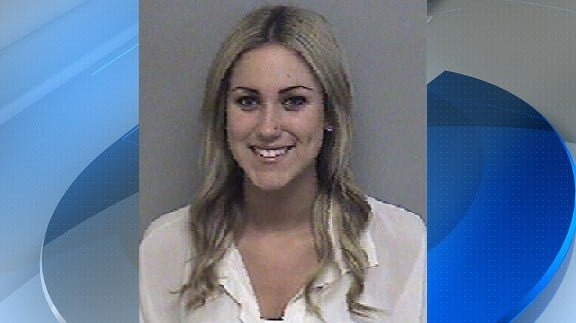 Jessica Allred
Previous coverage:
Driver charged in deadly Highway 58 crash enters plea
Charges recommended against suspected DUI driver involved in deadly crash near Santa Margarita Daughter of woman killed in suspected DUI crash near Santa Margarita remembers her mom