[youtube https://www.youtube.com/watch?v=TdJqw9p9_Mg?rel=0&showinfo=0]
A group of athletes from Lompoc High School is returning from the Special Olympics USA Games in Seattle as medalists.
The boys and girls basketball team, which includes students both with and without disabilities, won bronze at the games.
They represented Southern California in a series of games against teams from across the country. Their final round against Arizona ended in a 23-22 victory.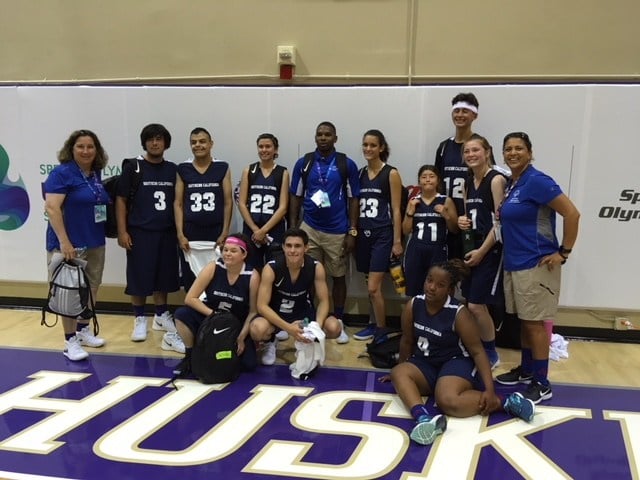 Photo courtesy Special Olympics Northern Santa Barbara County
The games were held at the University of Washington. More than 4,000 athletes participated in 14 sports over 11 days.
The team from Lompoc, which has been in Seattle for about a week, will return home on Saturday.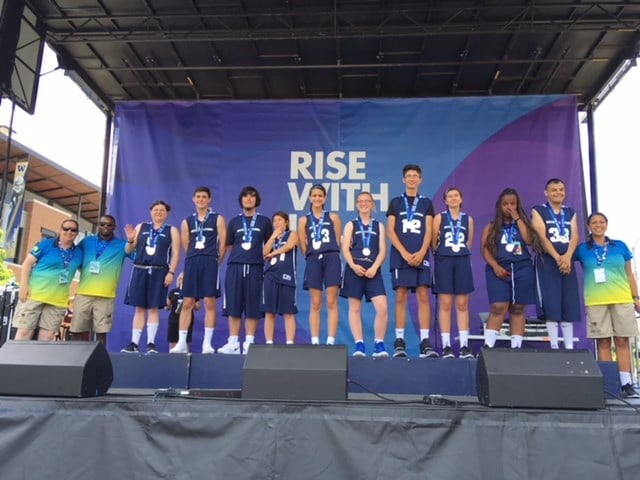 Photo courtesy Special Olympics Northern Santa Barbara County
Previous coverage:
10 Lompoc High athletes heading to Special Olympics USA Games