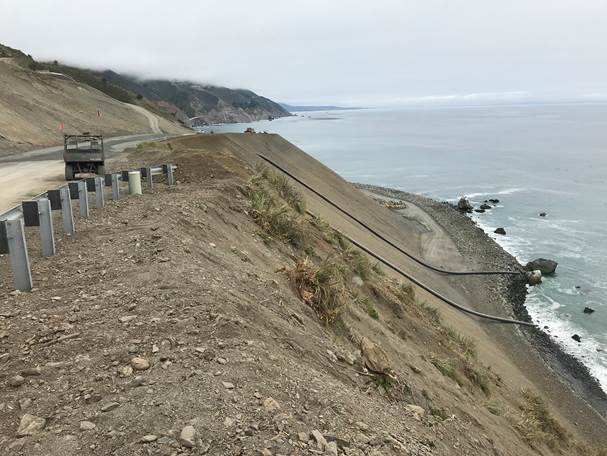 Highway 1 as of July 2 (Photo courtesy of Caltrans)
Caltrans officials and coastal residents alike are counting down the days until Highway 1 reopens through Big Sur, but there's still more work that needs to be done.
Starting on Monday, the southern closure of Highway 1 will move from Salmon Creek to just north of Ragged Point Inn. The Salmon Creek Trail will be inaccessible during this time. The southern closure is expected to move back to Salmon Creek on July 13 until the highway completely reopens.
Highway 1 is scheduled to fully re-open at 11 a.m. on July 20.