A group of local writers has published a new book that uses cell phone technology as a storytelling technique.
"Tales From a Rocky Coast" is a collection of work by members of the San Luis Obispo Friday Night Writers' Group.
In addition to the poems and short stories, readers will find QR codes scattered throughout the book. A quick scan with a smartphone will unlock bonus content, including audio and video.
"We feel that QR codes bridge the gap between paperback books and digital readers and could potentially breathe new life in the sale of paperback books," said B. Carter Pittman, author and member of the Friday Night Writers' Group.
Pittman says the group was initially skeptical of the idea of including QR codes in the book but after considering the possibilities, they decided to go for it.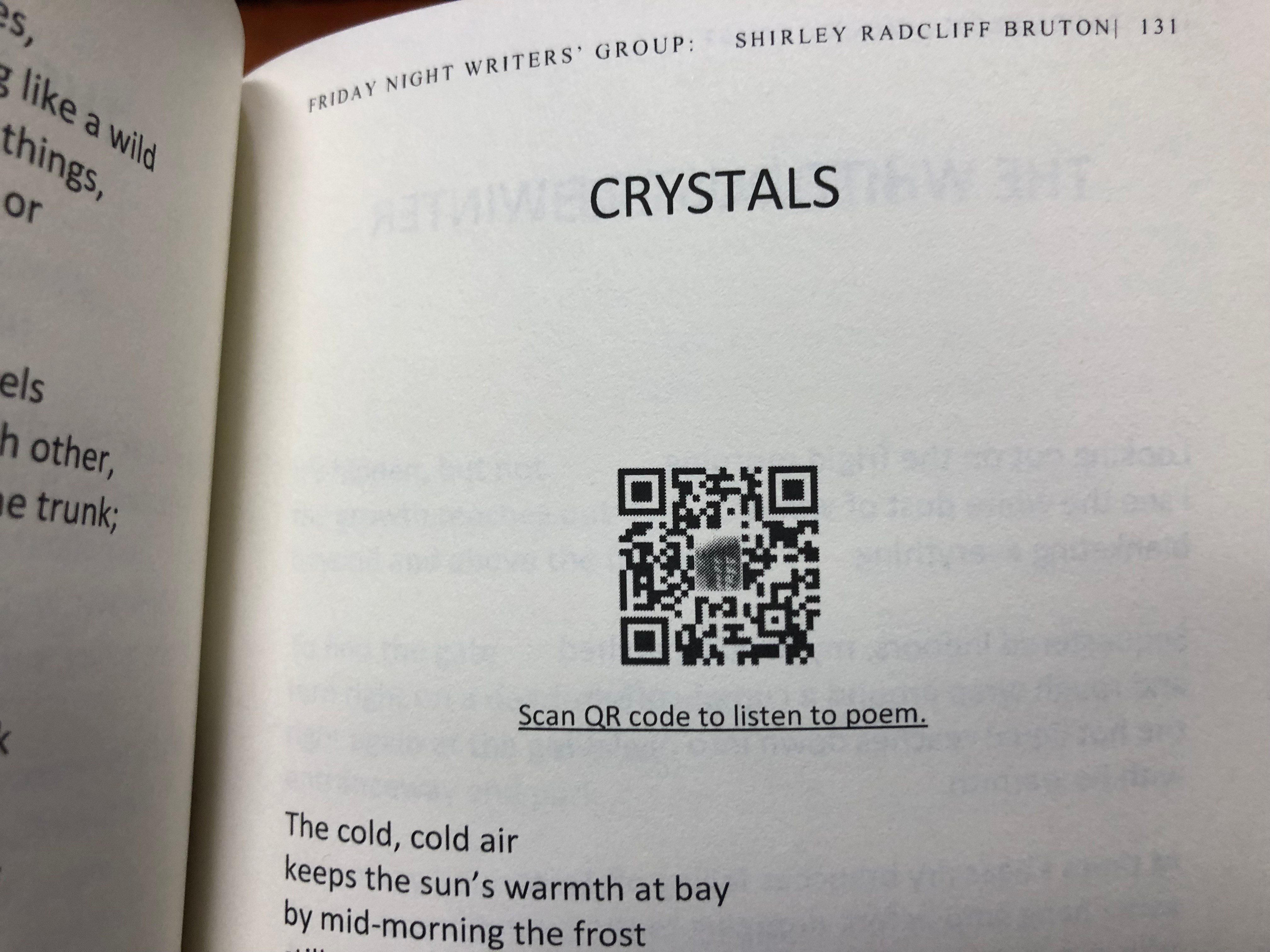 Readers can scan QR codes inside the book to unlock bonus material. (KSBY photo)
"Tales From a Rocky Coast" was released in February and is currently available for purchase on Amazon. It's also expected to be available soon on Kindle. The stories and poems included in the book cover a range of genres, such as science fiction, horror, humor, mystery, and memoirs.
While the authors have been published individually, this is the first time they've published as a group. In addition to Pittman, the authors include Debra Davis Hinkle, Shirley Radcliff Bruton, and Susan Tuttle.
The Friday Night Writers' Group gets together twice a month on Friday nights.
Plans for a second volume of "Tales From a Rocky Coast" are already in the works and the group plans to include additional authors.