Officers are looking for a man involved in a car chase Tuesday morning in Santa Maria.
Authorities say a California Highway Patrol officer spotted a car that had been stolen traveling on Highway 101 and tried to stop the vehicle, but the driver refused to stop.
Officers followed the vehicle to the corner of N. McClelland St. and E. Creston St. where two men reportedly got out of the car and ran off.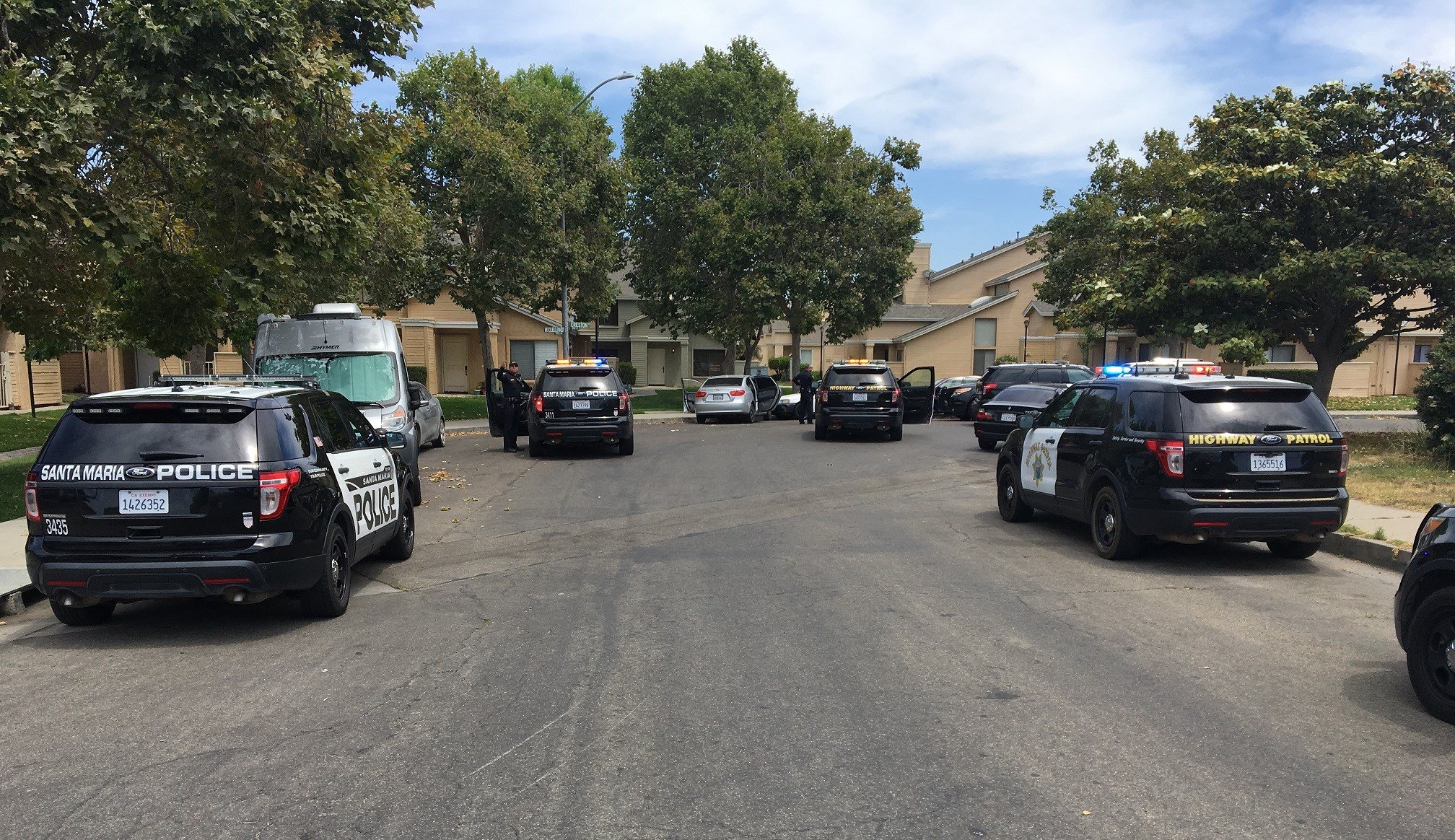 Santa Maria police and CHP officers at the scene of the search. (KSBY photo)
One suspect has been taken into custody.
Authorities say the silver Hyundai Elantra was reported stolen out of Santa Maria about a month ago.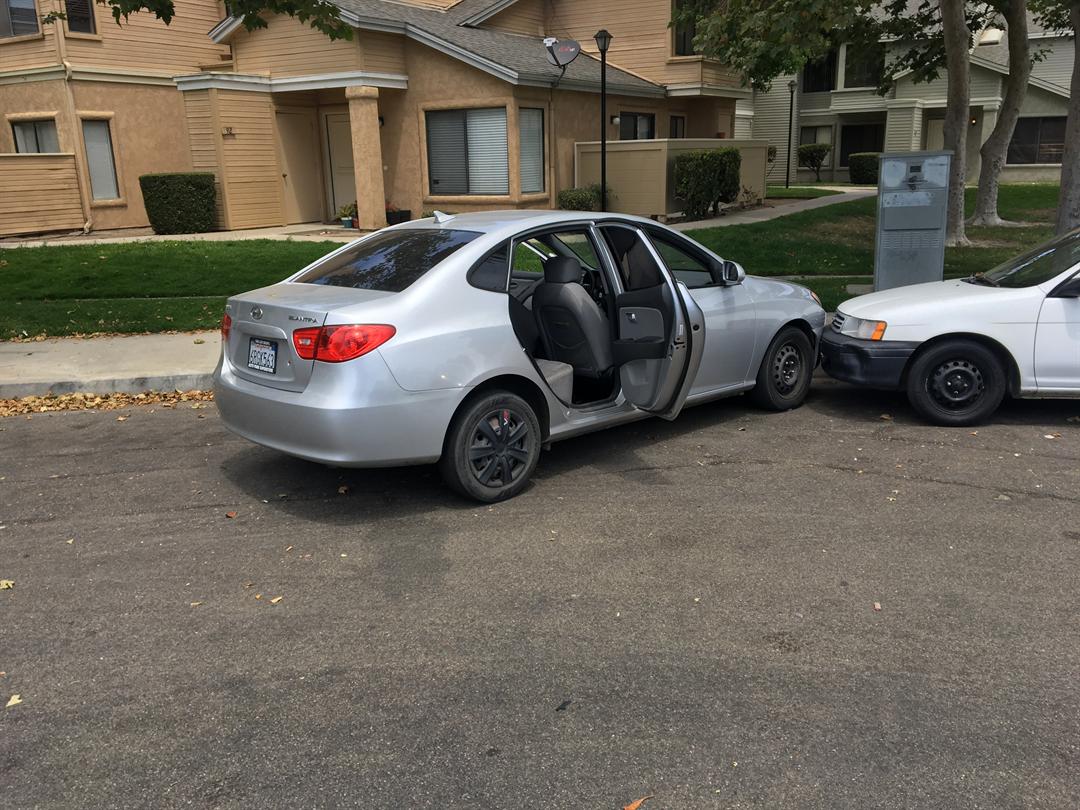 Stolen Hyundai Elantra (KSBY photo)