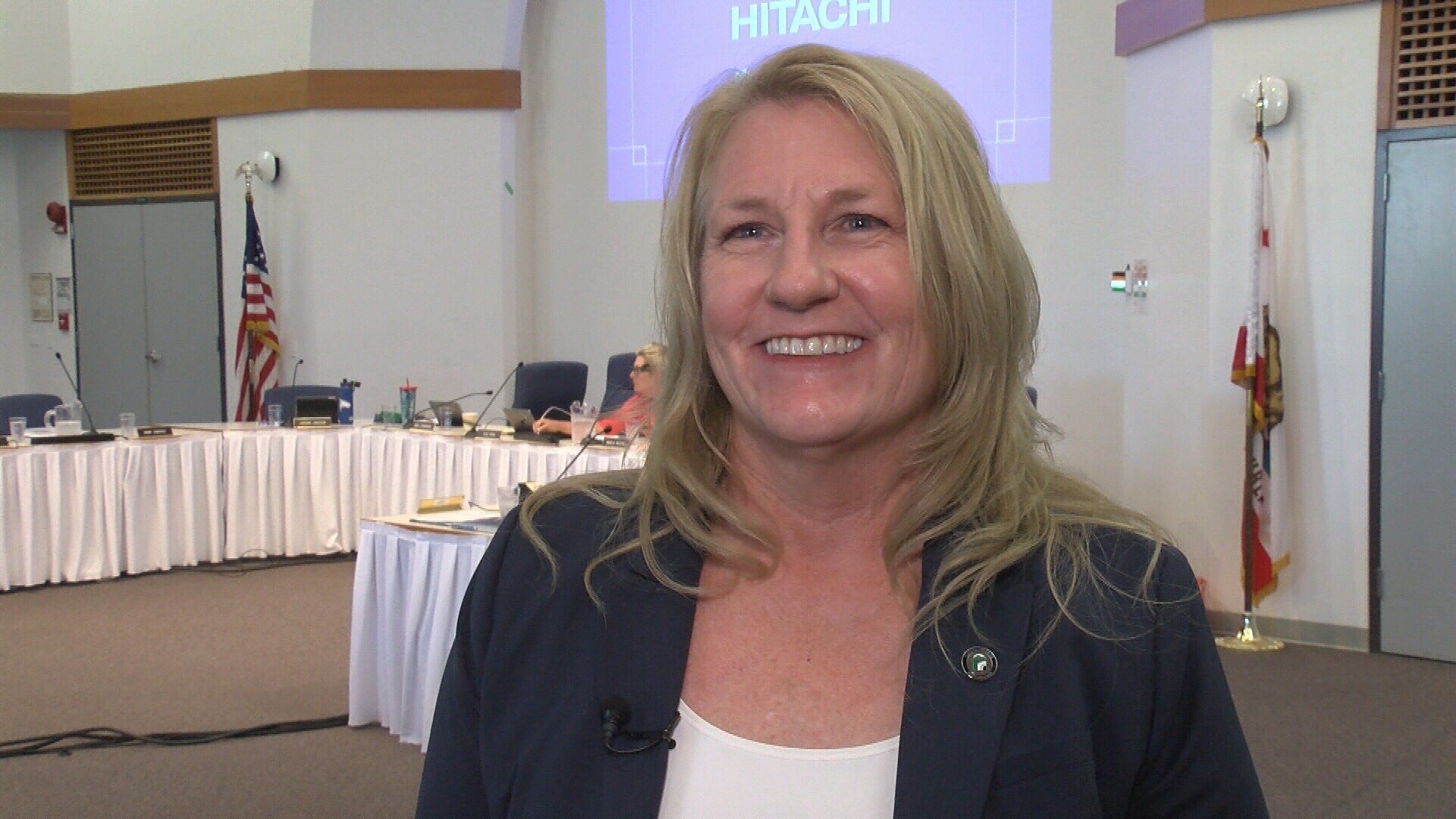 Dr. Jill Stearns (KSBY Photo)
The Cuesta College Board of Trustees swore in the institution's seventh superintendent/president on Wendesday.
Dr. Jill Stearns takes over day-to-day operations of the college, which is already in the middle of expansion plans.
"It is an incredible honor to be here at Cuesta College," said Stearns after Wednesday's swearing in ceremony. "I'm so excited about what's happening on campus to have the construction going on and the new buildings and new facilities for students."
This summer, Cuesta College is introducing a new Certificate of Specialization in the Culinary Arts Program. A ribbon cutting ceremony was held for Cuesta's agriculture program at a new North County campus in Paso Robles.
Stearns spent six years as president of Modesto Junior College. The Cuesta College Board of Trustees selected her after a national search.
Stearns replaces Dr. Gilbert Stork, who announced his retirement in August 2017. Stork served as superintendent/president for eight years and was a Cuesta College employee for more than 50 years, according to the college.
"I am really following a huge legacy," said Stearns. "What Dr. Stork left in place is tremendous. The team here at Cuesta College is fantastic. The work that's already in place and happening is right on target."