Lompoc police are looking for a man who they say used another person's identity to buy a $69,000 2018 Toyota Tundra this past Monday, July 9.
Working with a private investigator, Toyota of Lompoc was reportedly able to identify Cameron Jacob Walden as the suspect and passed his information along to the police department.
Police say Walden and his girlfriend were also spotted on surveillance committing additional crimes at the Kohl's store in Santa Maria after stealing the truck.
Walden, 28, reportedly lives in Bakersfield and is already on probation for possession of stolen property. He faces potential felony charges of identity theft and unlawful taking or driving of a vehicle.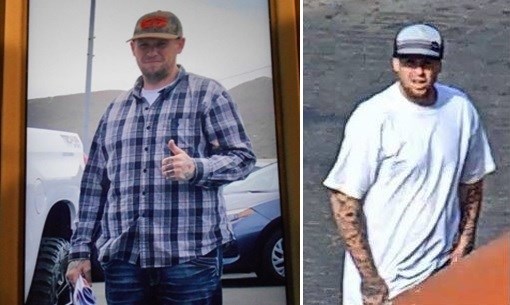 Cameron Jacob Walden (Photos courtesy Lompoc Police Dept.)
Anyone with information about Walden's whereabouts is urged to contact the Lompoc Police Department at (805) 736-2341.
The Kern County Sheriff's Office reportedly recovered the vehicle on Wednesday.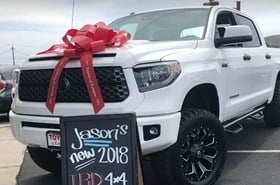 Vehicle reportedly taken from Toyota of Lompoc. (Photo courtesy Lompoc Police Dept.)