The Estrella Warbirds Museum in Paso Robles has a new exhibit in the Woodland Auto Display featuring a historic "Silver Crown" race car.
The car is on loan from Fred Ede of Fresno. Ede and his father campaigned the car with Jeff Gordon as their driver and won the USAC Silver Crown Championship in 1991.
The unique car is described as looking "like a sprint car on steroids." It has a smaller engine but a longer wheelbase than a sprint car and can carry up to 75 gallons of fuel.
Silver Crown cars are designed for one-mile tracks and their large fuel load allows them to run 100-mile races without refueling.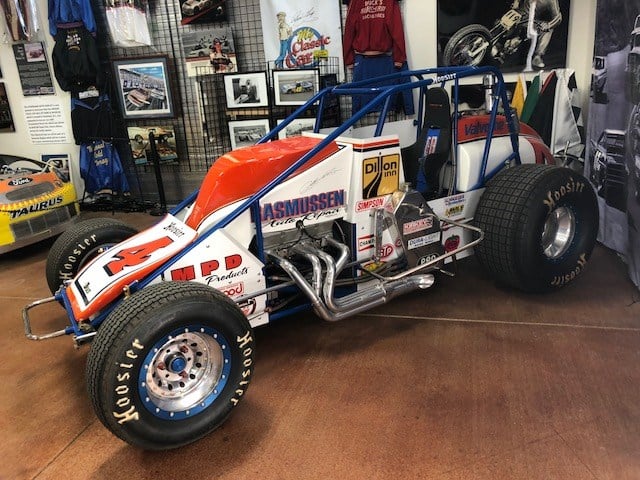 Photo courtesy Estrella Warbirds Museum & Woodland Auto Display
To check out this race car in person, you can visit the museum Thursdays through Sundays from 10 a.m. to 4 p.m. Admission is $12 for adults, $5 for children 6-12, and free for kids under 6. Seniors 60+ and military veterans get in for $10. Students with valid student ID get in for $8. Active military members with ID are admitted free of charge. The Estrella Warbirds Museum is located at 4251 Dry Creek Road in Paso Robles.