Even if they were too young to sing the words, kids danced and shook maracas at Boo Boo Records in San Luis Obispo on the shop's 20th anniversary of Music Time.
SLO Mayor Heidi Harmon led the program, dancing and singing to songs like "ABCs" and "Firetruck."
Harmon, a former pre-school teacher, told the audience that when she started the program many years ago, it was just her, one mother and one child.
The room was packed for Wednesday's event, something Boo Boo Records Owner Mike White says is much more than a fun event.
"In terms of cognitive learning and reasoning, there's just a variety of skills that can be rooted in being exposed to music at an early age," White said.
He says he's enjoyed watching the program grow over the past two decades.
"The program has grown in that it's this amazing turnover of kids," White said. "We've had families whose third child has gone through it. We have kids in college now who were some of the first ones through it. It's my favorite day of the week."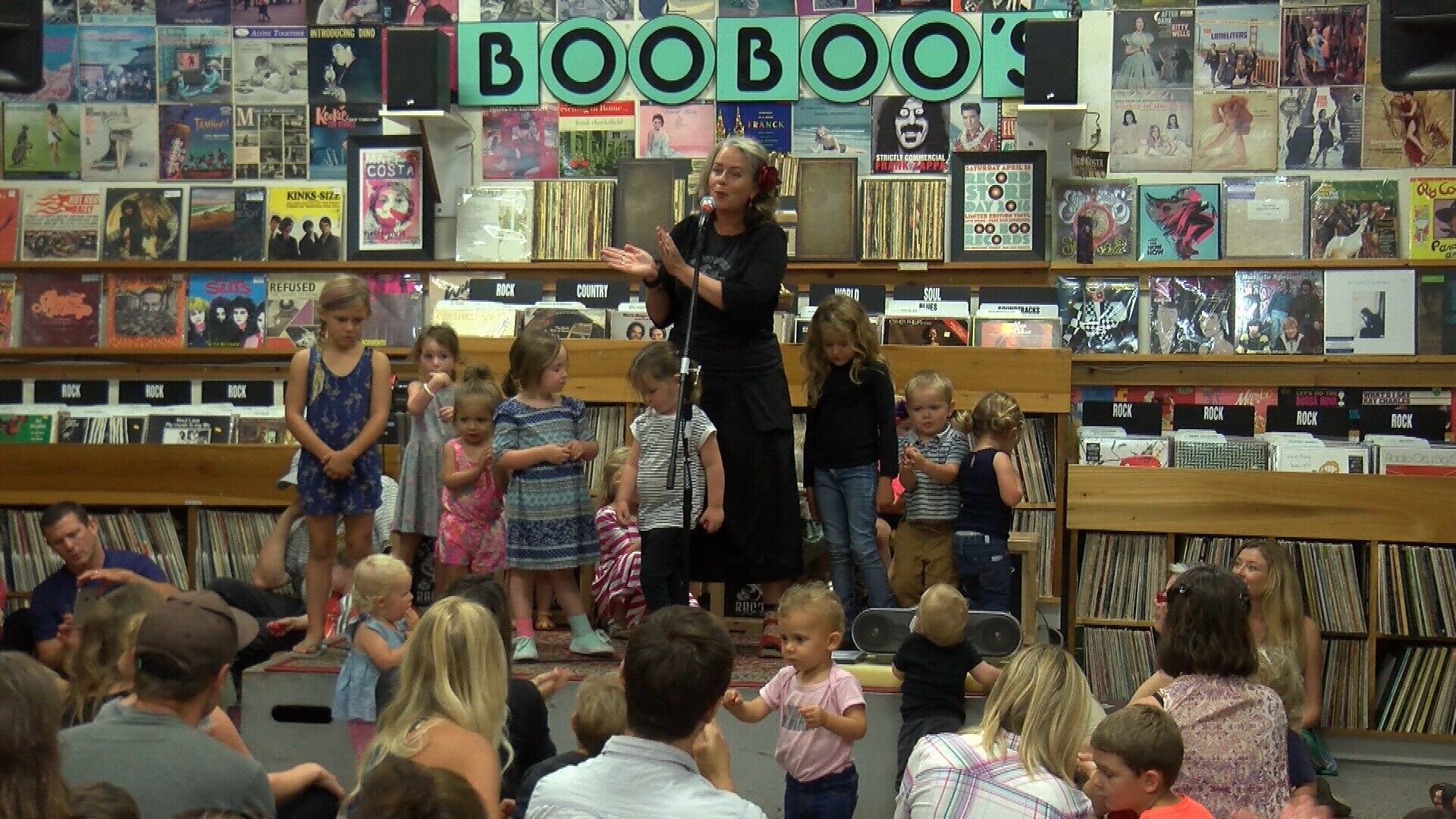 Dozens of kids sang along with San Luis Obispo Mayor Heidi Harmon during Music Time at Boo Boo Records. (KSBY photo)