Santa Maria police have identified three people believed to be connected to a deadly shooting last fall.
On Sept. 3, 2017, Edward Ramirez, 19, was shot and killed in the 2000 block of North Lazo.
Police on Thursday announced that Thomas Castillo, Nicholas Guzman, and Juan Contreras have all been charged with gang conspiracy to commit murder in connection to the case. Castillo and Guzman also face charges of gang conspiracy for possession of a firearm.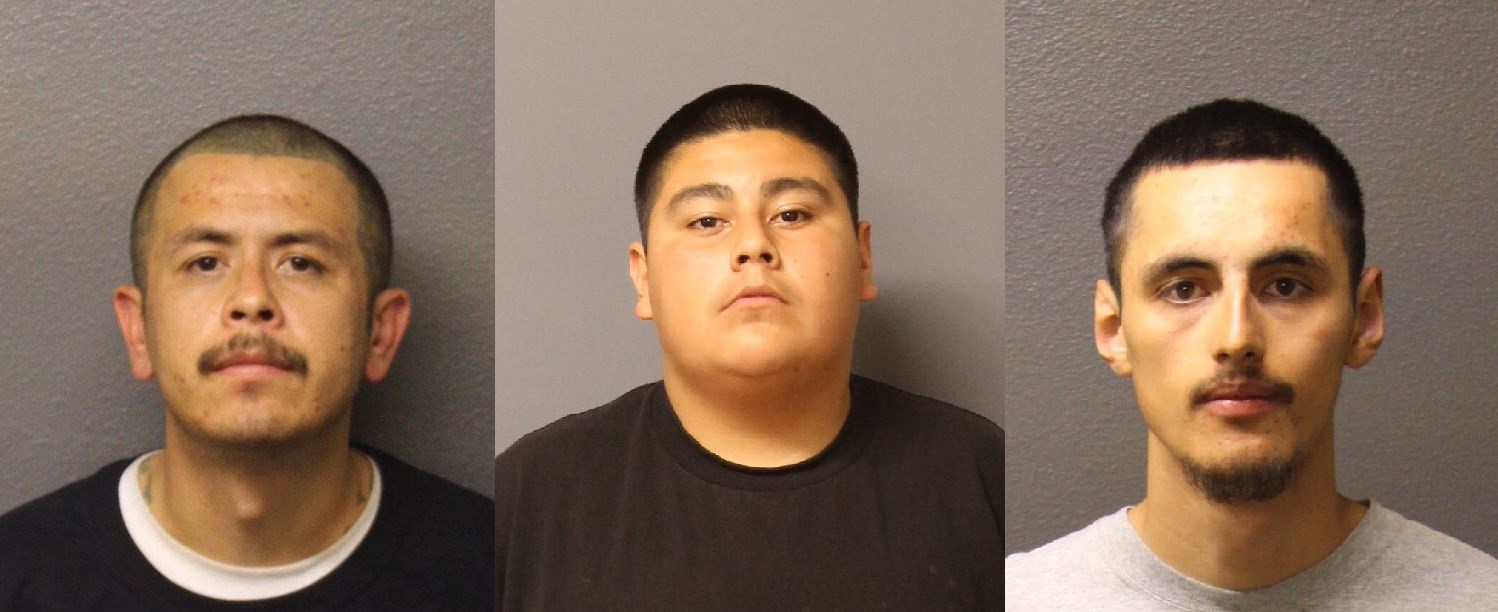 (l-r) Thomas Castillo, Nicholas Guzman and Juan Contreras
According to Santa Barbara County Jail booking logs, Castillo, 31, and Guzman, 19, were arrested last October. It's unknown at this time whether their initial arrests were related to the homicide investigation or if they were booked on other charges. Booking logs show Contreras, 19, was arrested this June. Each is being held on $2 million bail.
Santa Maria police say the case remains under investigation and they are asking anyone with information about the shooting to call (805) 928-3781 ext. 2278 or the Santa Maria Police Department Tip Line at (805) 928-3781 ext. 2677.