A Goleta woman is facing charges after sheriff's officials say she led deputies on a pursuit late Sunday night.
According to the Santa Barbara County Sheriff's Office, deputies responded to a gas station on Winchester Canyon in Goleta to investigate a report of a suspicious person inside the convenience store. The man was wearing a hoodie and gloves and the caller was concerned the store was about to be robbed. The caller also identified a gray minivan parked behind the store as possibly associated with the suspicious person.
Sheriff's officials say deputies tried to approach the minivan but the driver sped off. They followed and tried to pull over the vehicle but the driver refused to stop and ran through several stop signs.
The pursuit lasted for about five minutes, according to the sheriff's office, until the minivan jumped a curb and hit a street sign at Hollister Avenue and Frederick Lopez Road.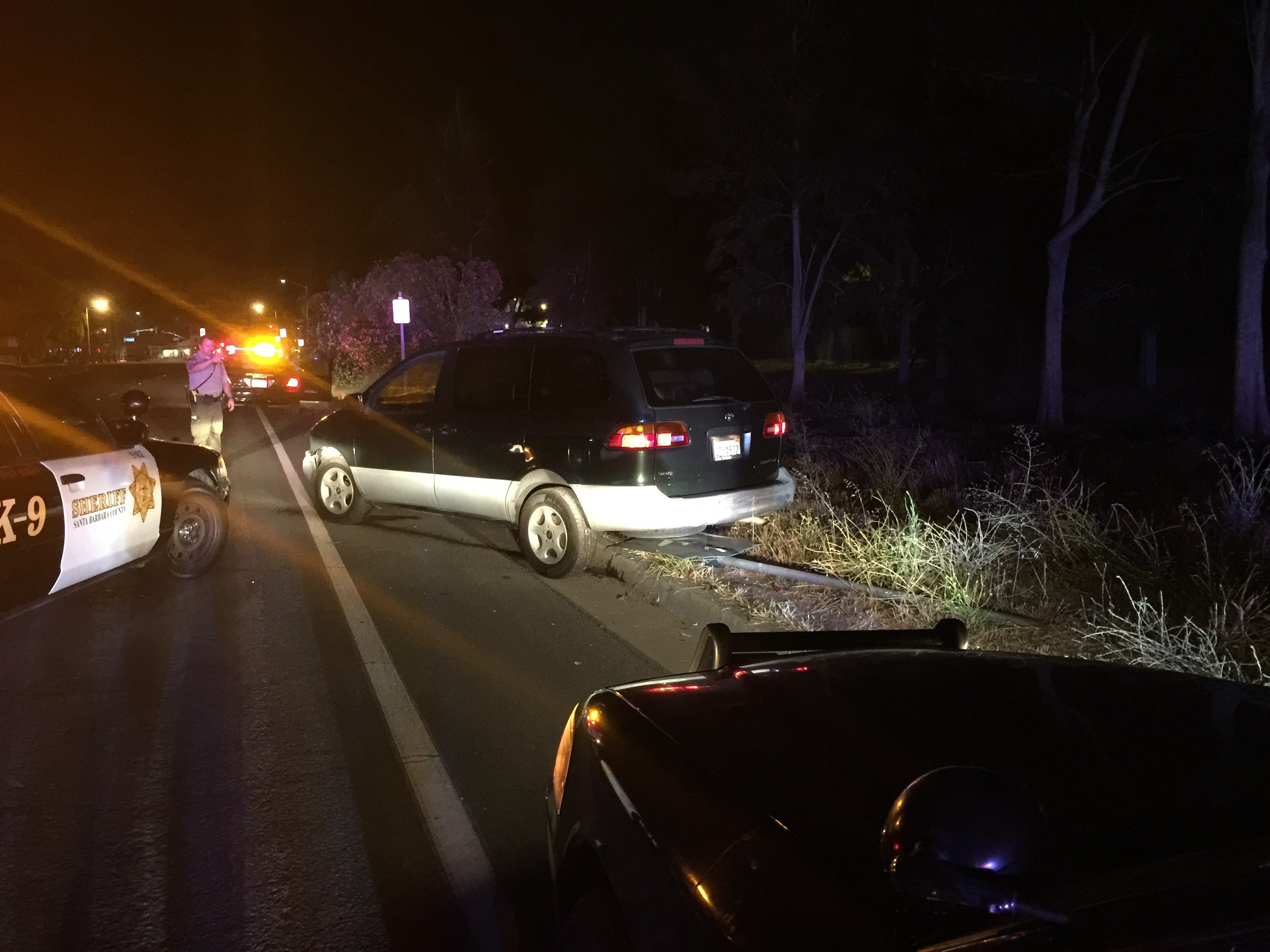 The minivan crashed along Hollister Ave. (Photo courtesy Santa Barbara Co. Sheriff's Office)
The driver reportedly ran off but was taken into custody after a short chase.
The driver, identified as Maryam Burgazi, 35, of Goleta was reportedly booked into Santa Barbara County Jail on charges of evading a peace officer/reckless driving and fleeing the scene of a traffic collision, as well as several warrants for trespassing, possession of a controlled substance, misappropriation of lost property, being under the influence of a controlled substance, and resisting arrest. She is being held on $265,000 bail.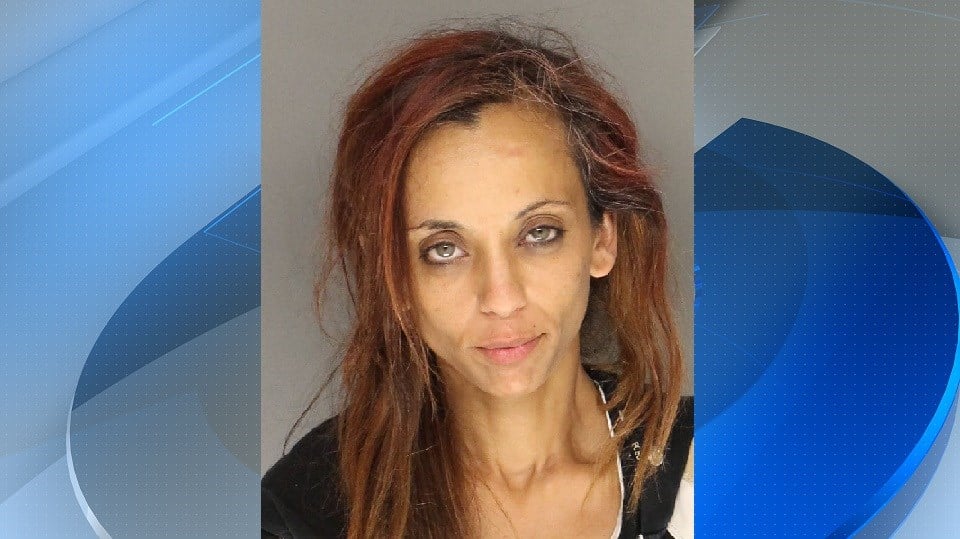 Maryam Burgazi
Sheriff's officials say the store clerk was contacted and said no robbery had occurred.