Santa Barbara County Sheriff's Search and Rescue crews located and rescued a hiker who reported himself lost in the Seven Falls area of Upper Mission Canyon north of Santa Barbara.
The hiker reportedly called for help at around 7:30 p.m. on Saturday after he took a wrong turn on a trail and ended up stuck on a ledge. He had also run out of water and was from out of state, so he didn't know the area very well.
Search and rescue team members were able to use GPS coordinates to locate the man. It took them about two hours to reach him and get him to safety.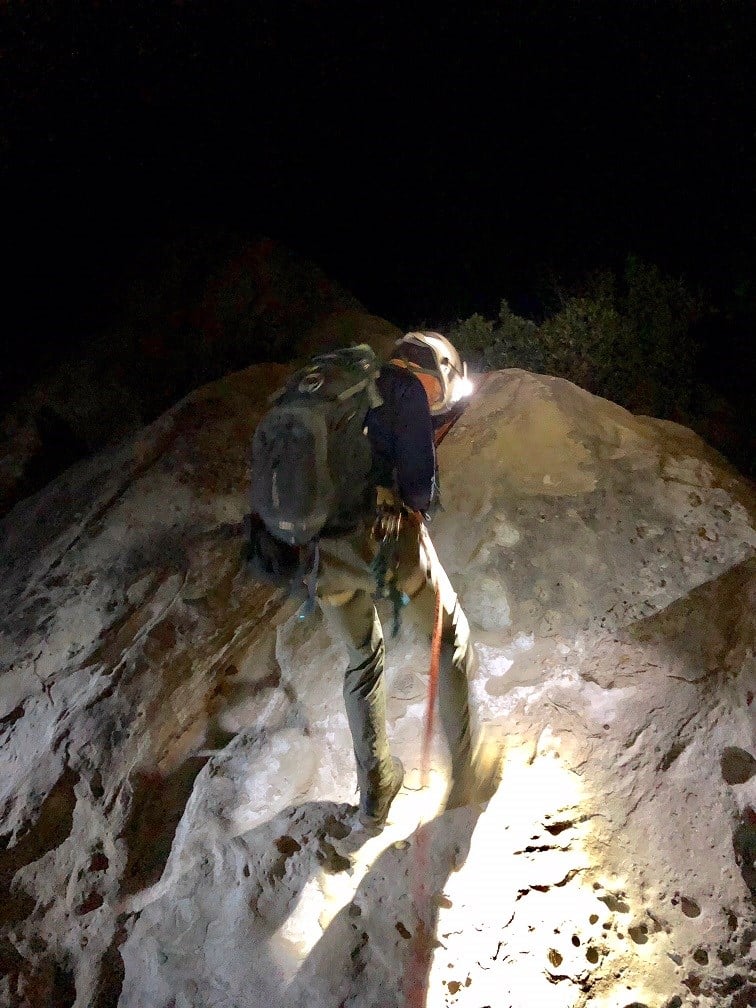 Photo courtesy Santa Barbara County Sheriff's Office
Sheriff's officials say this is a busy time of year for search and rescue crews. They ask that you follow these tips before setting out on a hike:
Know where you are going – Bring a map, compass, and GPS and stay on marked trails
Have a plan – Let someone know where you're going and when you'll be back
Hike with a buddy
Be prepared – Bring enough water, food, clothing, and other equipment, such as a flashlight, to deal with unforeseen circumstances
If you become lost, stay calm – Call 911 if you can't find your way back
Wear proper clothing and layers
Watch out for hazards – Rattlesnakes and poison oak are common on the Central Coast
Prepare your pet – Bring supplies and water for your dog. Dogs can become overheated, too