The San Luis Obispo County Sheriff's Office is asking for the public's help to identify two men who broke into a couple of vending machines in northern San Luis Obispo County.
At about 4:45 a.m. on July 27, sheriff's officials say the two men drilled out the locking mechanism on a water vending machine at the Chevron gas station in the 700 block of Las Tablas Rd. in Templeton and stole the cash inside.
Then, at about 6 a.m. on the same day, they reportedly broke into and stole the cash from a Coca-Cola vending machine at the Los Robles Mobile Home Park on Theatre Drive in Paso Robles.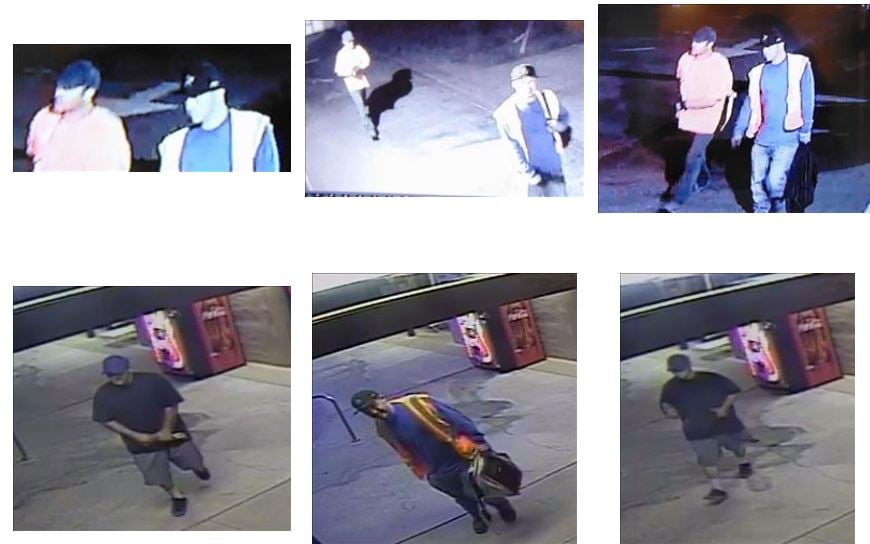 Anyone who recognizes the men in the surveillance photos or who has information about these crimes is urged to call the sheriff's office at (805) 781-4550.