The Estrella Warbirds Museum in Paso Robles will have a new plane on display soon.
A Lockheed P2-V Neptune aircraft made its final flight at the Paso Robles Airport on Wednesday.
The Lockheed P2-V Nepturne series was built as a bomber aircraft during World War II. The planes was later used to fight fires in California and elsewhere on the west coast.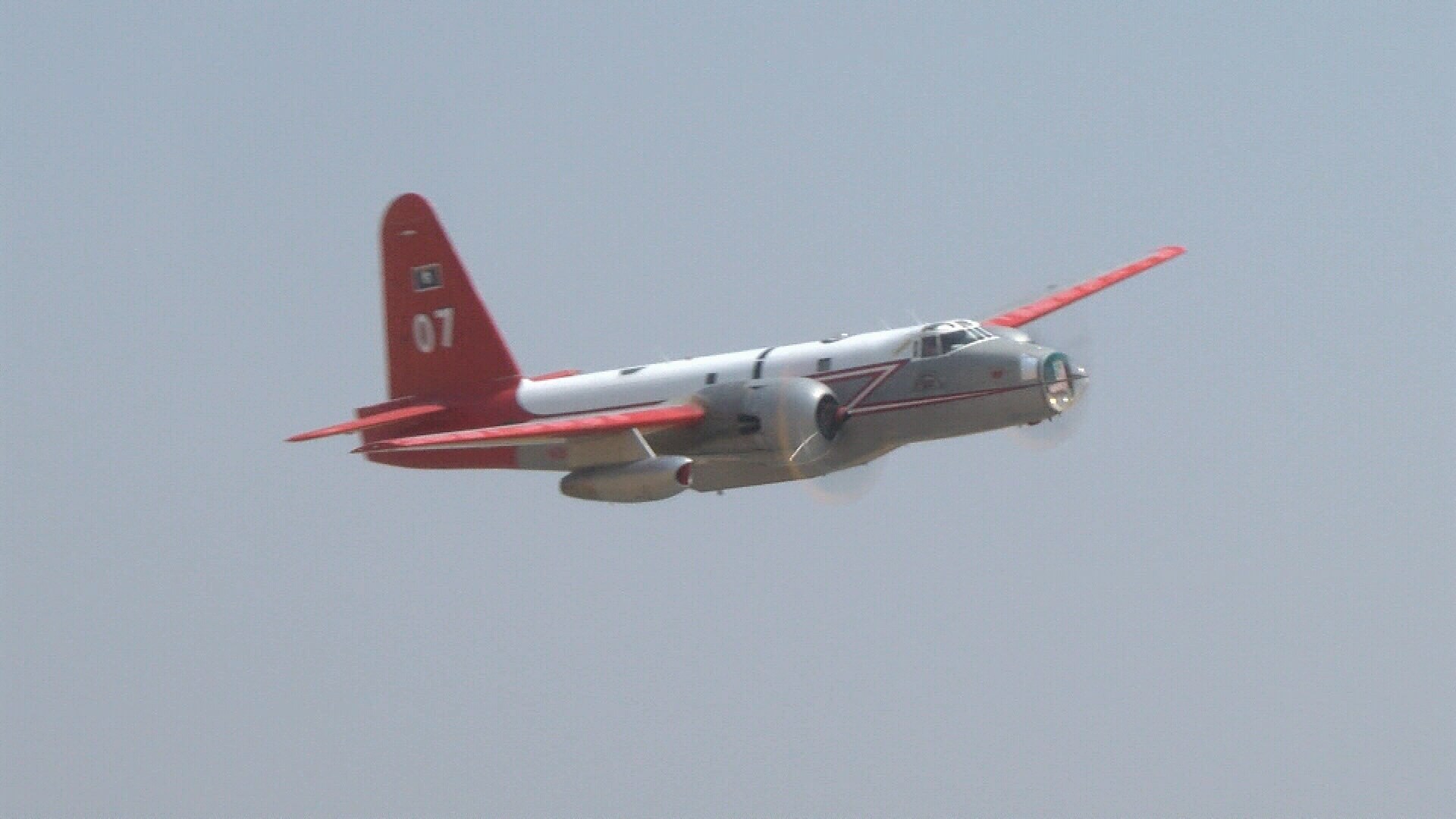 N807NA on final approach for its final flight at the Paso Robles Airport (KSBY photo)
The model that arrived at the Warbirds Museum, registration no. N807NA, was built in 1954, according to FAA records.
The Warbirds Museum has plans to restore the plane to its former glory before putting it on display soon.
"We're dedicated to saving old airplanes, so every one we can get is another one we saved," said Acquisition Manager Gary Corippo.
The Estrella Warbirds Museum is open Thursday-Sunday from 10 a.m. – 4 p.m.
Find more information at the Estrella Warbirds Museum website