A community memorial is planned Sunday in Avila Beach for Central Coast artist John Landon.
Landon died Wednesday morning at the age of 68, two weeks after suffering major injuries in a car crash.
The artist was well-known for his colorful, contemporary paintings featuring Central Coast businesses and landmarks. He owned the John Landon Gallery located on Morro Street in downtown San Luis Obispo and his work was featured prominently by the SLO Jazz Festival in posters and other promotional materials. He also painted several murals locally, including a couple that can be seen on the sides of the Shell Beach Post Office and the former Alex BBQ restaurant.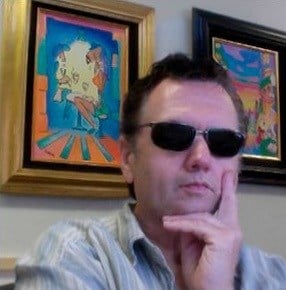 John Landon (Photo from Facebook)
Landon had lived on the Central Coast since 1981.
The memorial is scheduled for 1 p.m. at the Avila Beach Community Center, located at 191 San Miguel Street. The public is welcome.
Previous coverage:
Community mournsdeathof well-known Central Coast artist