Five people from Fresno, Sacramento and the East Bay city of Antioch are suspected of being an organized retail theft crew after a weekend heist at a Southern California Apple store led to an altercation with mall customers.
Thousand Oaks police say three people wearing hooded sweatshirts entered The Oaks Mall on Sunday, stole about $18,000 worth of iPhones and Apple laptops and ran, knocking down a female customer.
Other customers tackled and held two suspects while the third fled to a waiting vehicle. A Ventura County sheriff's deputy soon stopped a vehicle carrying three people as it traveled at high speed in Simi Valley.
The department says a search turned up Apple products stolen in Thousand Oaks and from an Apple store in Los Angeles County.
In June, a similar incident occurred at the Apple store on Higuera Street in downtown San Luis Obispo.
In that case, several men wearing hoodies entered the store, cleared the tables of several thousand dollars worth of merchandise, and ran out.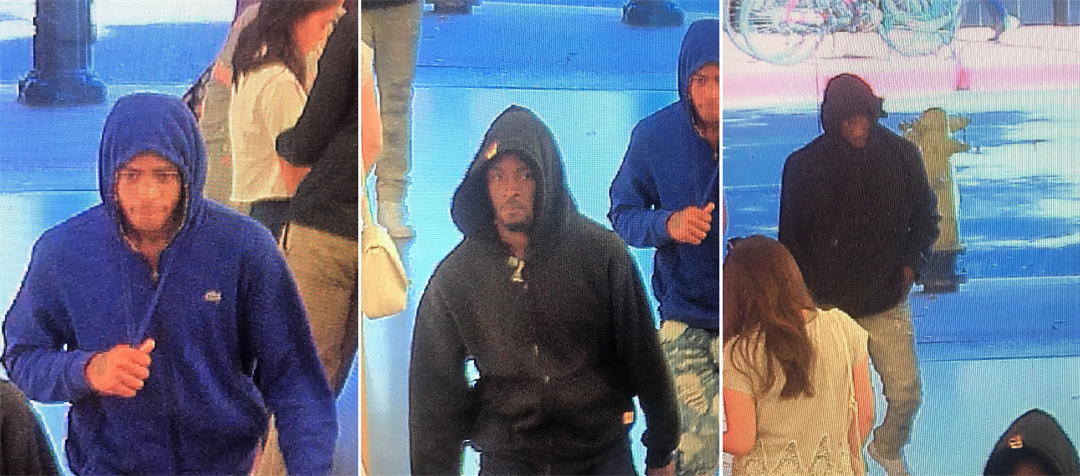 Surveillance images of suspects in the San Luis Obispo Apple store theft case. (Photos courtesy SLOPD)
It is unknown whether the suspects arrested in Thousand Oaks are believed to be connected to the San Luis Obispo burglary or another similar case in Fresno in July.