Lompoc's fleet of garbage trucks is looking especially colorful these days.
On Wednesday, city officials unveiled four new trucks decorated with artwork by the winners of the city's Mobile Mural Contest.
The winners were Carlos M. Lopez, 18, Noemie Manquet, 16, Benjamin Rodriguez, 18, Julie Shepherd, 15, Maximino Barragan, 20, Alexis Ramirez, 17, Gerardo Fernandez, 16, and Lodene Blair's La Honda Elementary School kindergarten class.
The city will be holding another Mobile Mural Contest in 2019.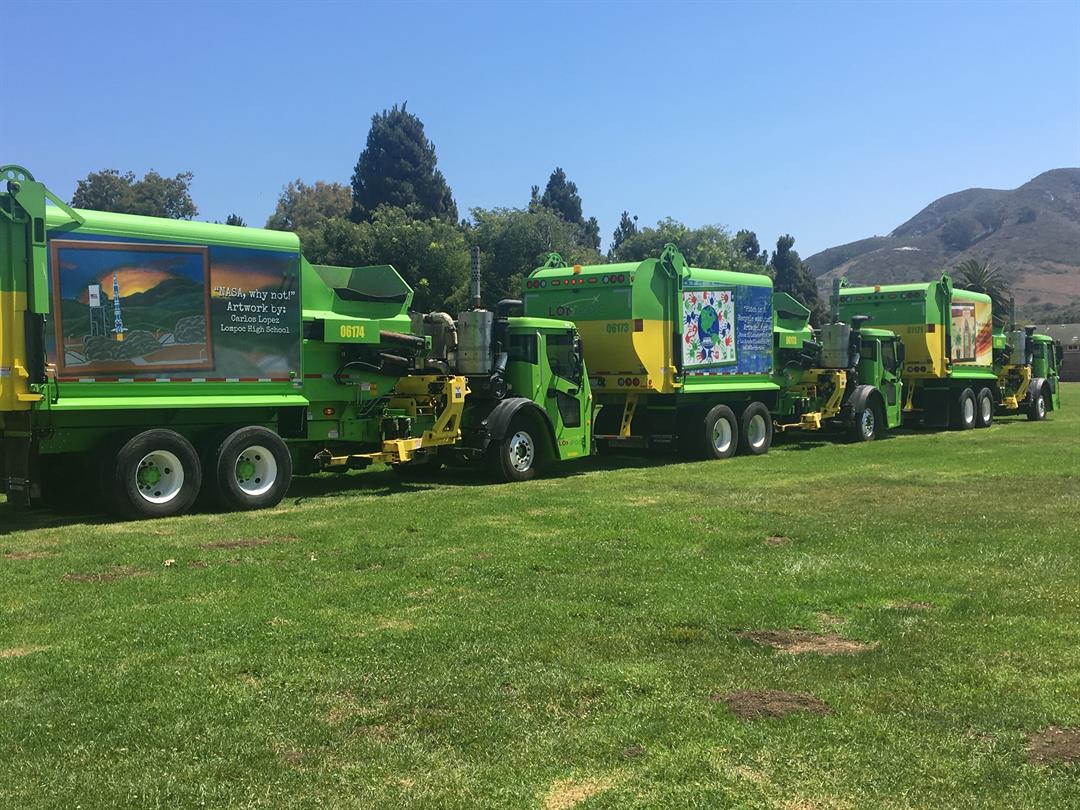 The newly-decorated garbage trucks were unveiled on Wednesday. (KSBY photo)