Morro Bay police are asking for the public's help to identify a man wanted on suspicion of using stolen credit cards.
Police say on August 11, the man broke into a locked vehicle in front of Dorn's Orginal Breakers Cafè and stole a wallet containing credit cards. They say he then used those credit cards at several businesses in Morro Bay and Atascadero.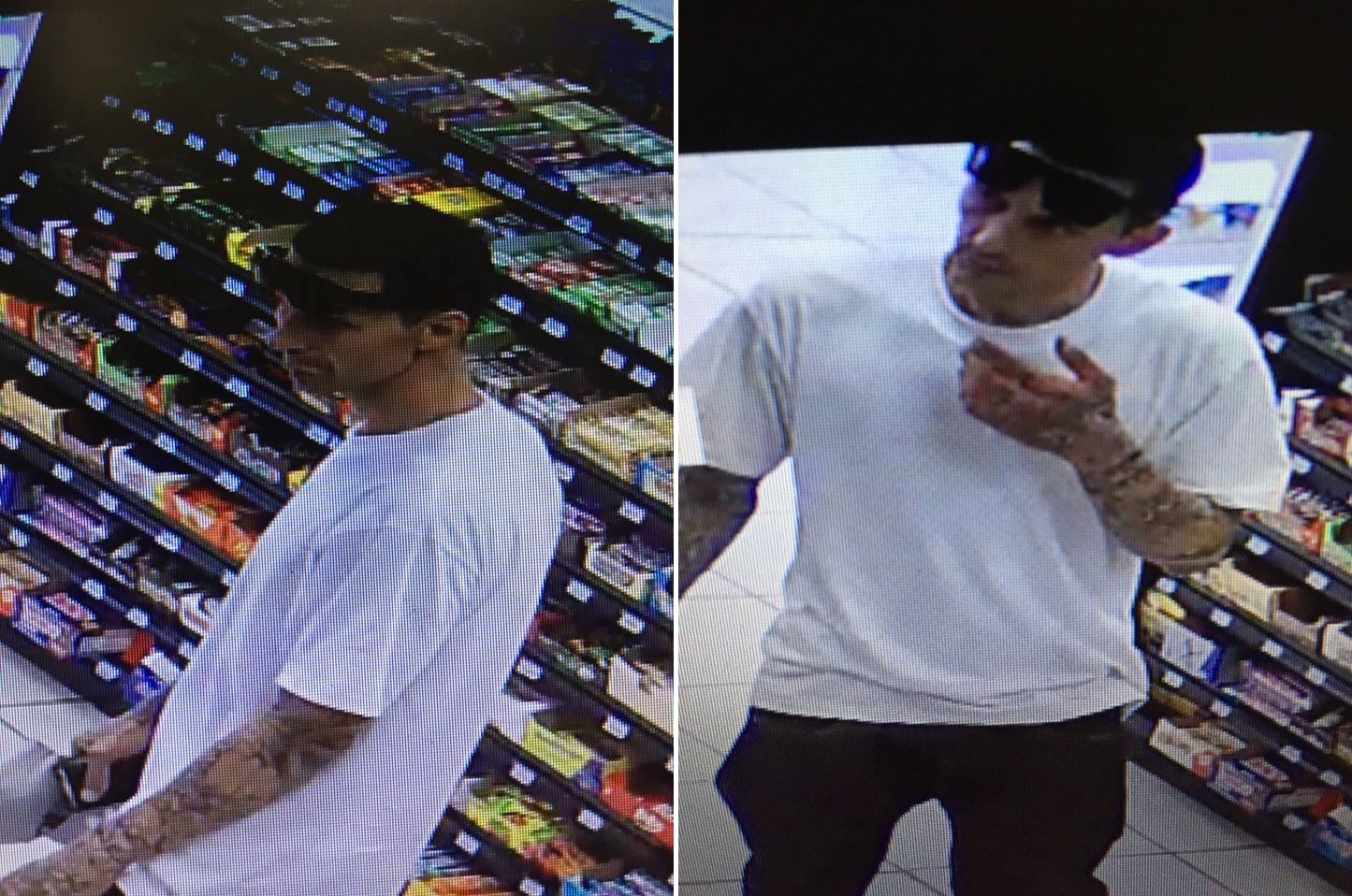 Surveillance photos courtesy Morro Bay Police Department
Police released surveillance images of the suspect, showing him driving a maroon or purple Ford Mustang.
Anyone with information about this crime is asked to call Morro Bay Police Det. Stuart at (805) 772-6225.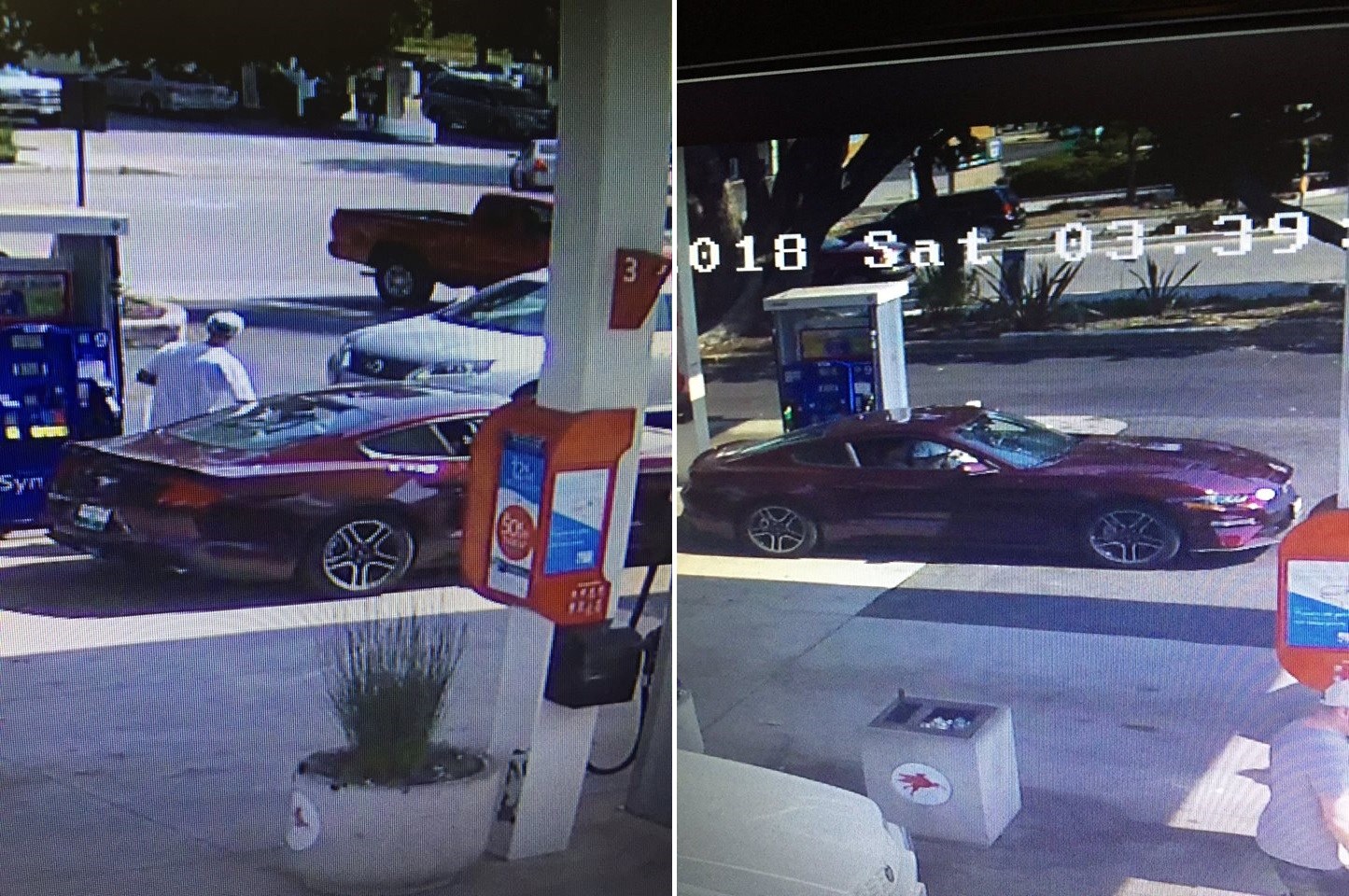 Surveillance photos courtesy Morro Bay Police Department