Shell Beach is celebrating the start of a project that will rebuild 18 blocks of Shell Beach Road.
A kickoff celebration took place on Friday at Dinosaur Caves Park along with a groundbreaking ceremony. The night ended in a ceremony with a movie in the park featuring Disney's "Coco."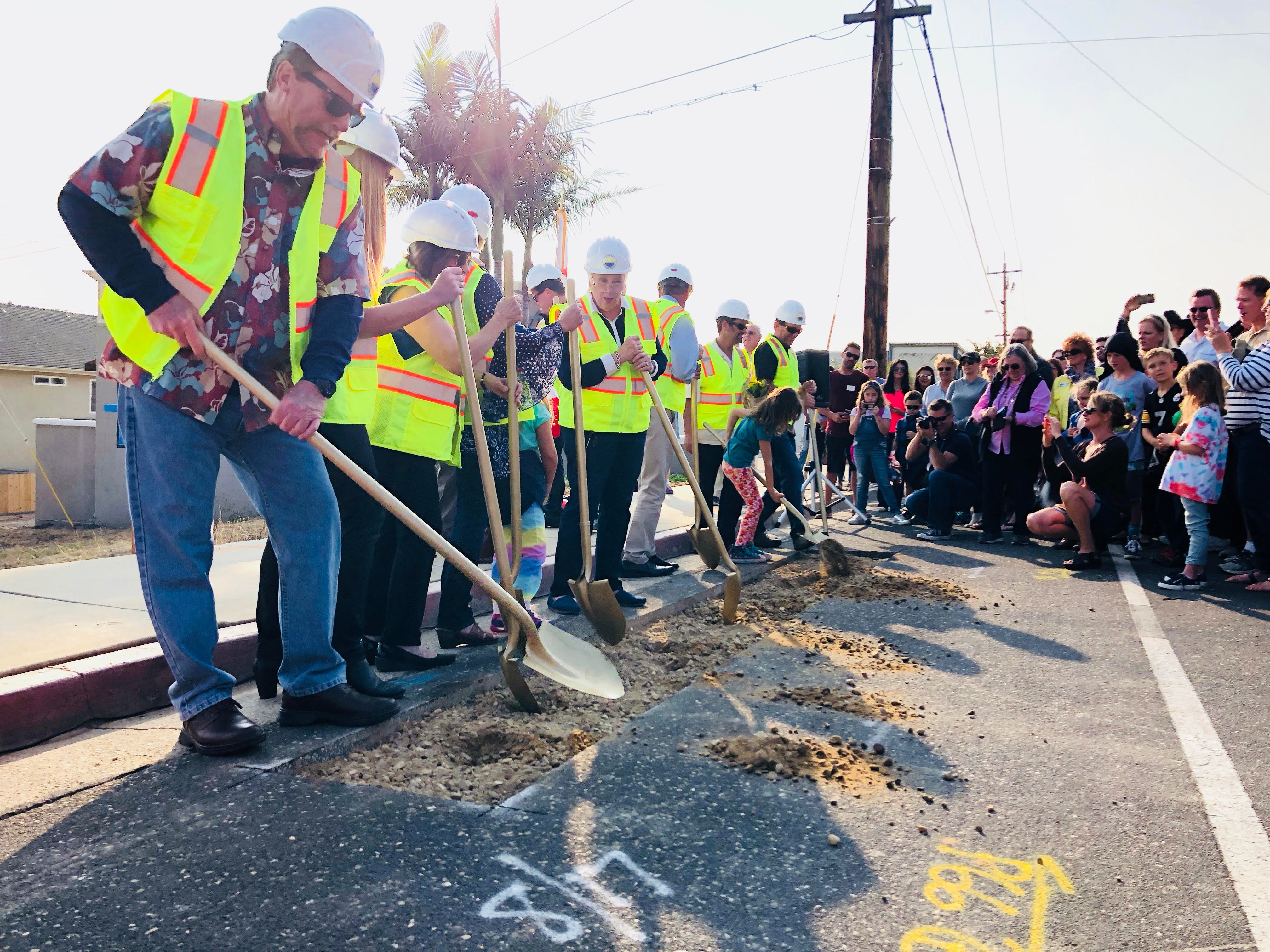 Groundbreaking for Shell Beach reconstruction project. (KSBY photo)
Construction crews are rebuilding 18 blocks to feature an eight foot wide pedestrian and bike path. Pismo Beach City Council unanimously approved the $12.9 million project in June.
John Madonna Construction is slated to start construction by the end of the month.