A Goleta woman will return to Immigration Customs and Enforcement in Santa Maria next week in hopes of being granted permission to stay in the U.S.
ICE officials have been reviewing Juana Maria Flores' stay of removal and may have a decision for her when she checks in Monday morning, according to her immigration attorney, Kraig Rice.
Flores first entered the United States in 1988 without permission.
Her husband, 10 children and 15 grandchildren are all American citizens, according to Rice. Her son serves in the Air Force.
Rice says Flores has been checking in with ICE each year, and does not have a criminal record.
"What triggered the problem is that she went back to Mexico in 1999 to visit her sick mother," Rice said.
Rice said Flores was stopped on the way back into the U.S. and it created a technical violation.
Rice says Flores filed a stay of removal to Los Angeles ICE at the end of July. The stay of removal cites that Flores has an adult son with severe disabilities and she needs to help care for him.
Rice says he hopes ICE will exercise discretion and allow Flores to stay in the U.S.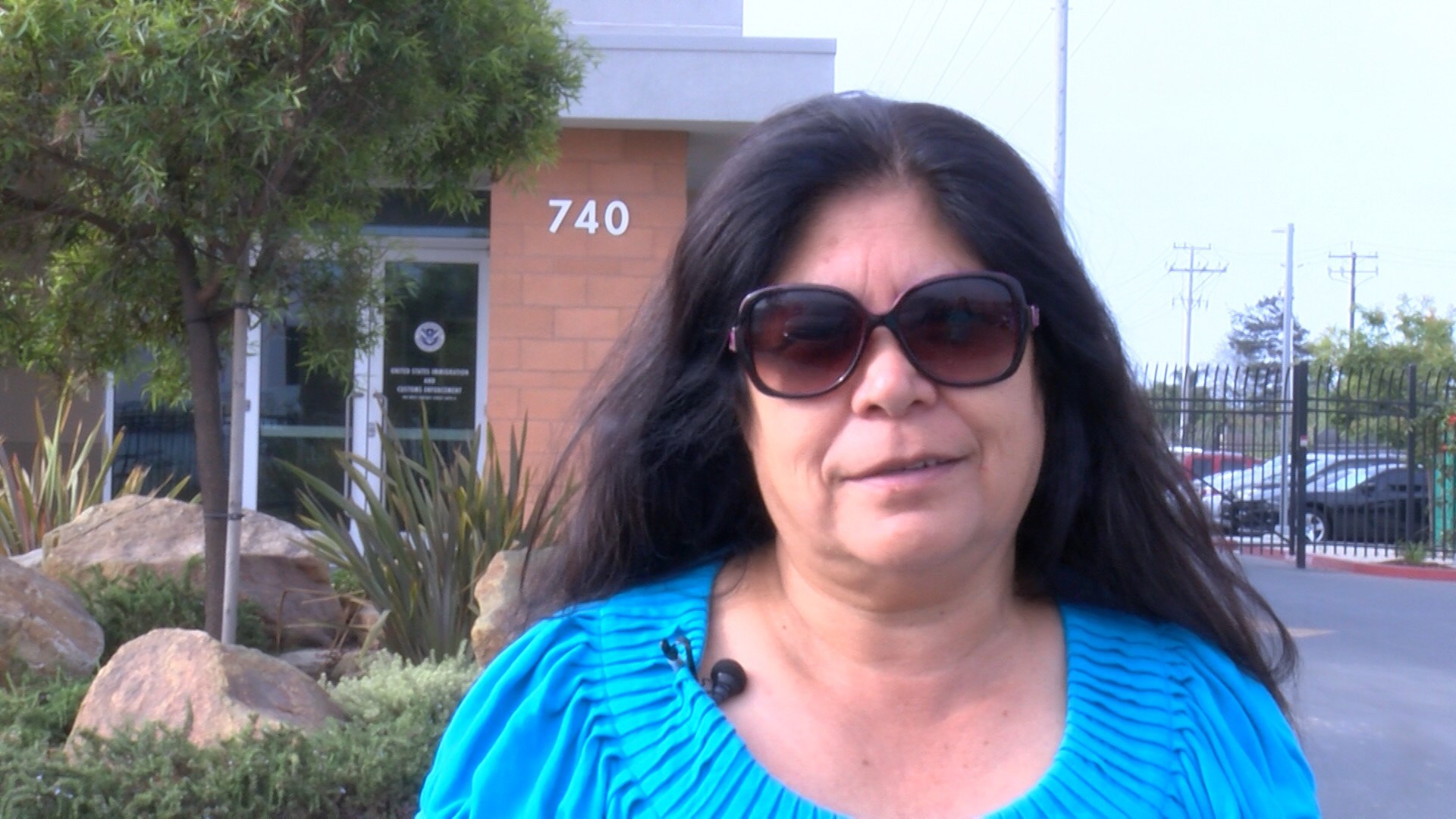 Juana Maria Flores spoke to KSBY News outside the ICE facility in Santa Maria Wednesday morning. (KSBY photo)