The California Highway Patrol is reporting only minor injuries from a crash in San Luis Obispo late Friday afternoon.
It happened just before 4:45 p.m. at Buckley Rd. and Esperanza Ln.
According to the CHP, a 32-year-old woman from Atascadero was traveling eastbound on Buckley when, for unknown reasons, she went off the roadway into a field, crossed Esperanza Ln. into another field and rolled the vehicle.
The car, a Subaru Impreza, came to rest on the passenger side in the middle of the field.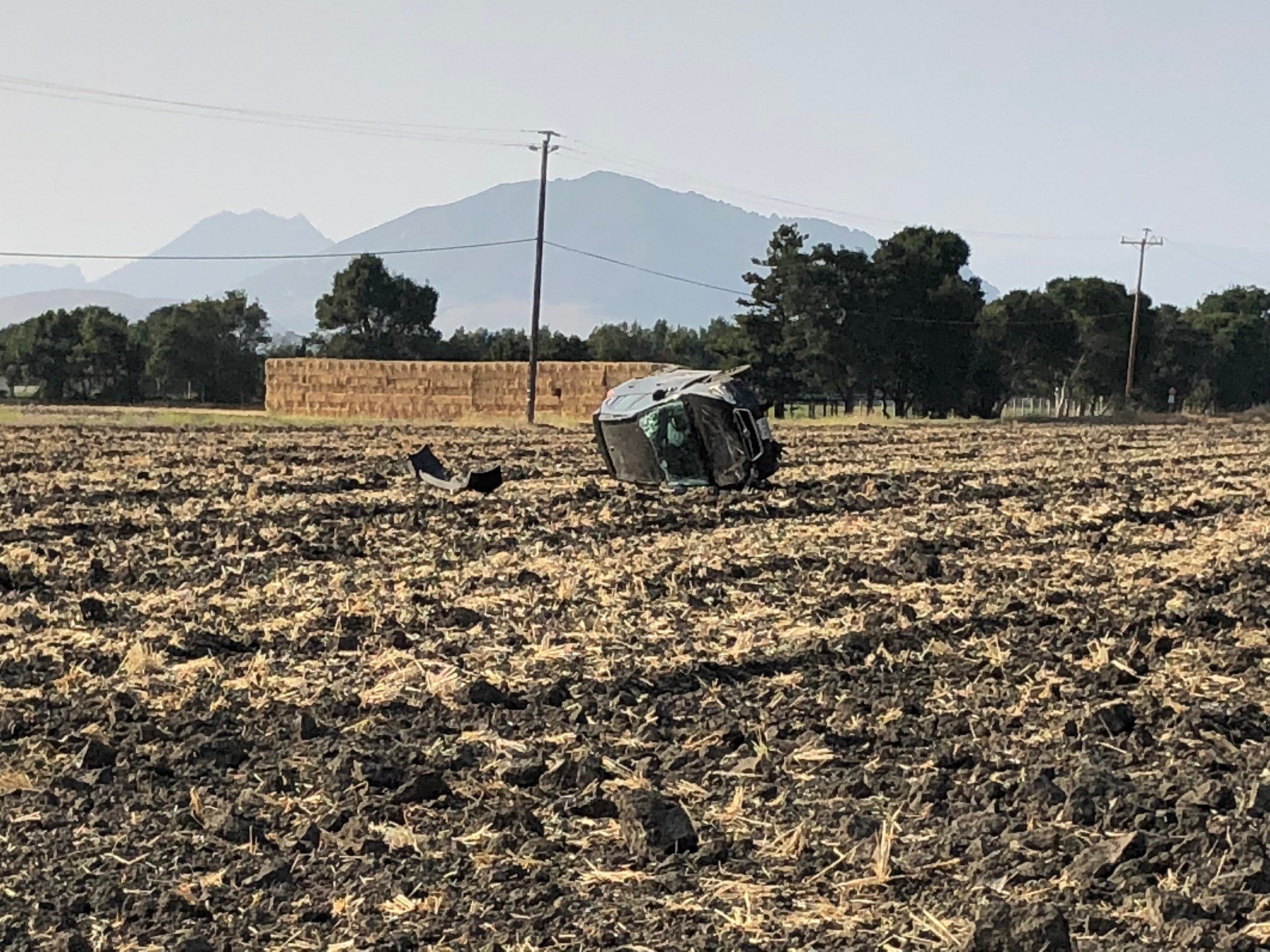 The vehicle ended up in the middle of a field. (KSBY photo)
CHP officers say the woman was wearing her seatbelt and that likely saved her life. She was taken to a local hospital for treatment. There were no other people in the car.
The CHP is investigating the cause of the crash but officers say they do not suspect alcohol or drugs were involved.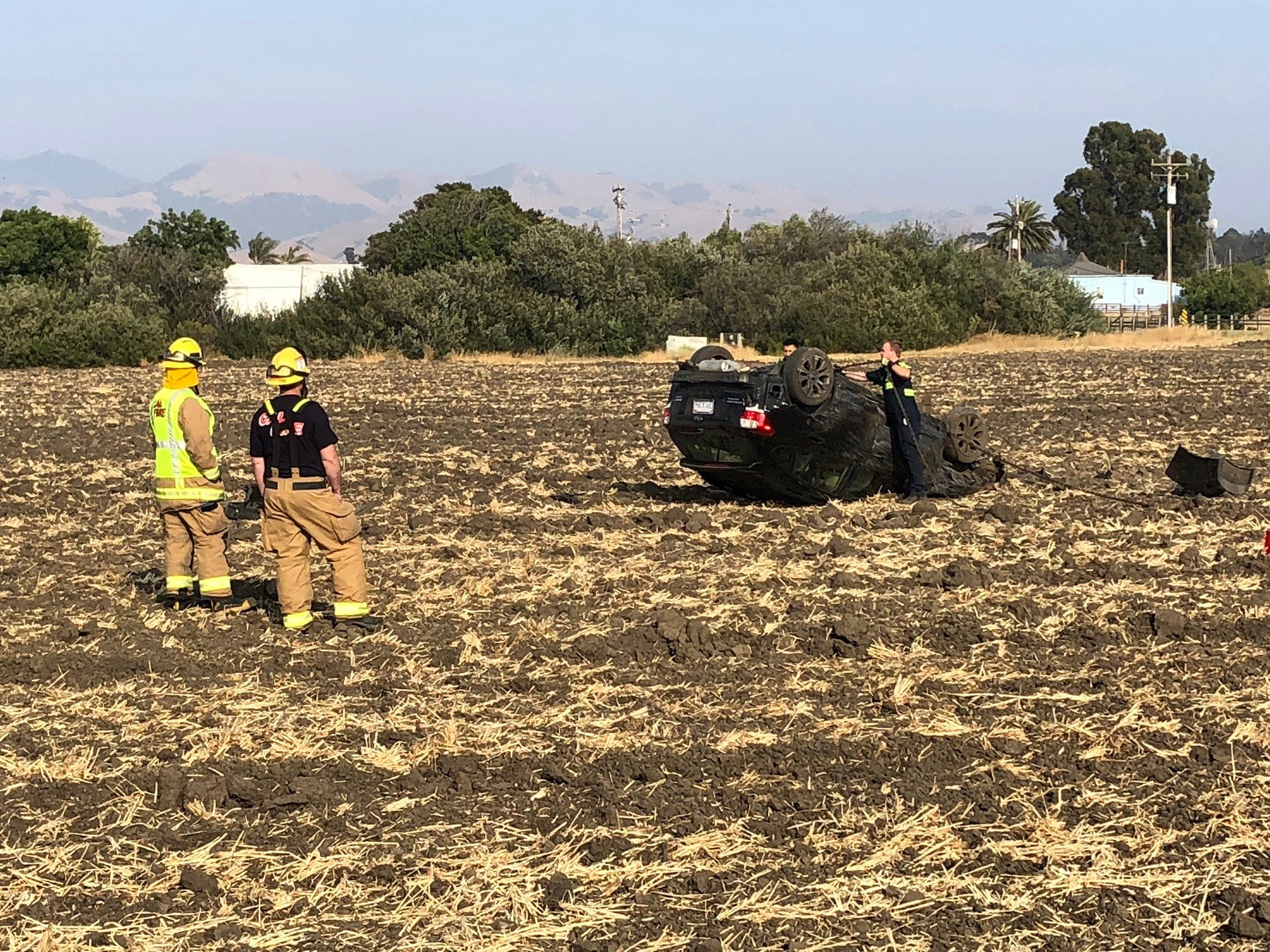 Firefighters stand by as a tow truck crew prepares to remove the vehicle. (KSBY photo)