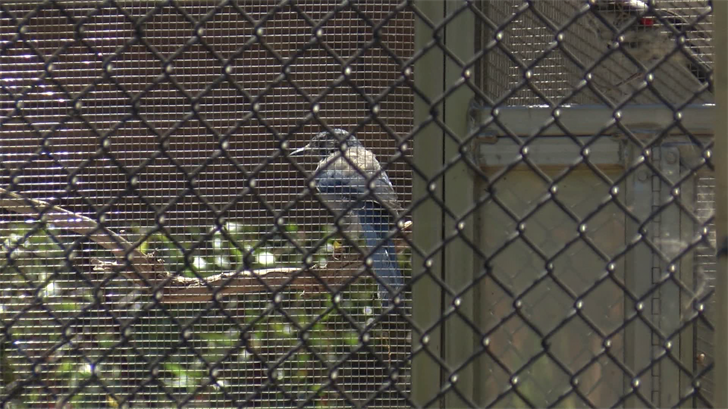 Birds at the Wildlife Care Network. (KSBY photo)
Animals that were evacuated from the Santa Barbara Wildlife Care Network in Goleta because of a fire moved back home on Wednesday.
The animal center survived the Holiday Fire in July mostly intact, though five birds and one possum died in the fire. Flames also burned some irrigation equipment and trees at the perimeter of the property.
"During the fire, it was very scary. It got very close," said coordinator Elaine Ibarra.
Staff are now taking care of 70 song birds, a squirrel, a rabbit, and eight raccoons, all of which moved back into the shelter on Wednesday.