Six people were arrested Wednesday in Morro Bay in connection with an investigation into a suspected drug house.
Morro Bay police served a search warrant at a home in the 900 block of Allesandro Ave. at around 7 a.m. Police say they'd been investigating reported drug activity at the house for several months.
Police say they found methamphetamine, heroin and drug paraphernalia in the home.
The following people were arrested on suspicion of being involved in illegal drug activity:
Ralph James Aschenbrenner, 47
John Leonard Fort, 33
Acacia Lee MacDonald, 30
Kathryn Patrice Doepel, 54
Paul Raymond Defalco, 33
Randi Marie Ruggles, 40, was arrested on suspicion of maintaining a drug house.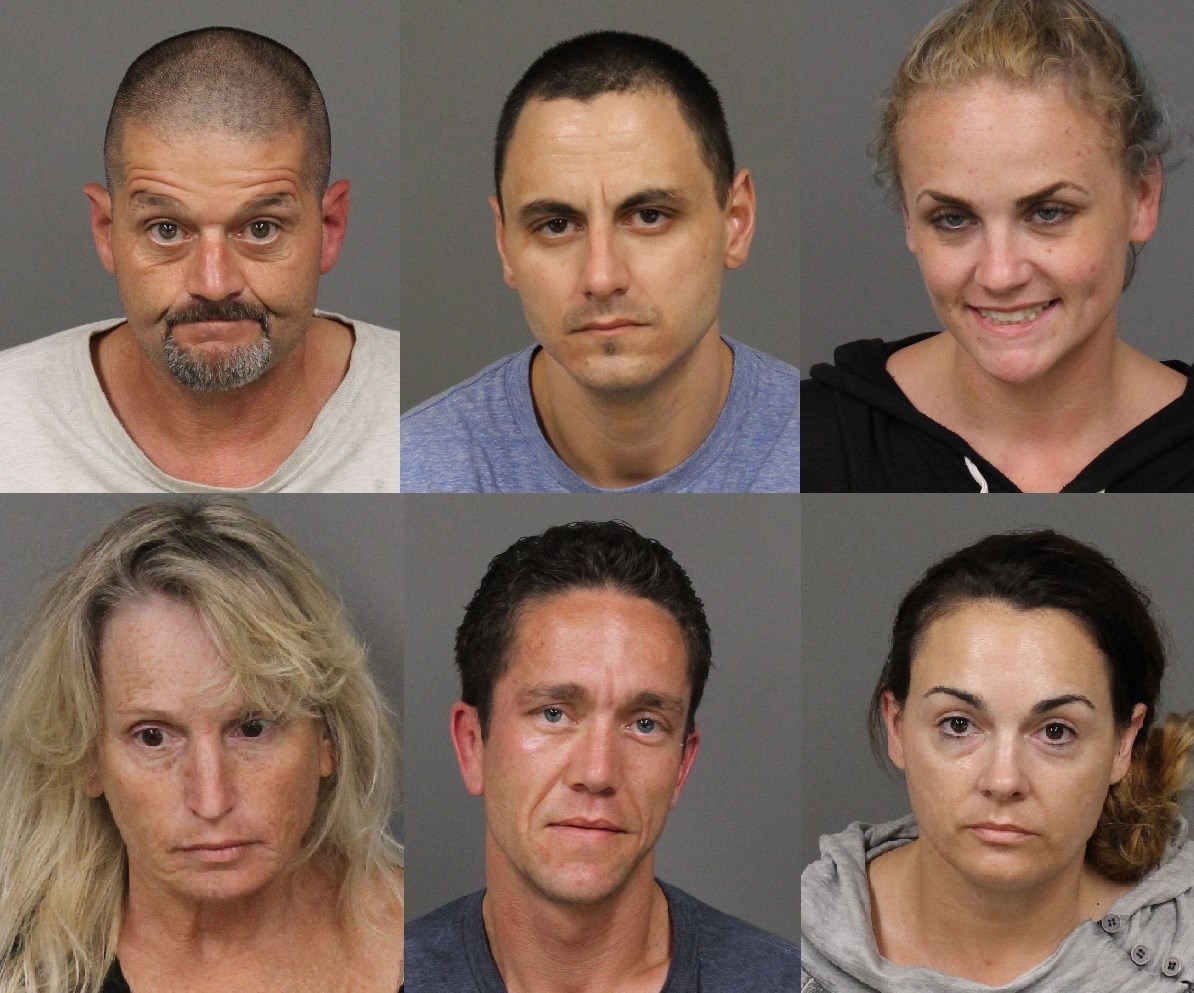 Top row (l-r) Ralph James Aschenbrenner, John Leonard Fort, Acacia Lee MacDonald
Bottom row (l-r) Kathryn Patrice Doepel, Paul Raymond Defalco, Randi Marie Ruggles
Police say they are continuing to investigate and ask anyone with information about this case to contact the Morro Bay Police Department at (805) 772-6225 or Crime Stoppers at (805) 549-STOP.