Three people were taken to the hospital Thursday after a two-vehicle crash on Highway 154 near Lake Cachuma.
It happened shortly after 1:30 p.m. in the westbound lanes just past Live Oak Camp.
According to the Santa Barbara County Fire Department, one of the vehicles was stopped in the westbound lane when it was hit at a high rate of speed by the second vehicle, causing it to overturn off the roadway.
There were two people in each vehicle. A total of three people were reportedly taken to the hospital with moderate to major injuries.
The California Highway Patrol is investigating the cause of the crash.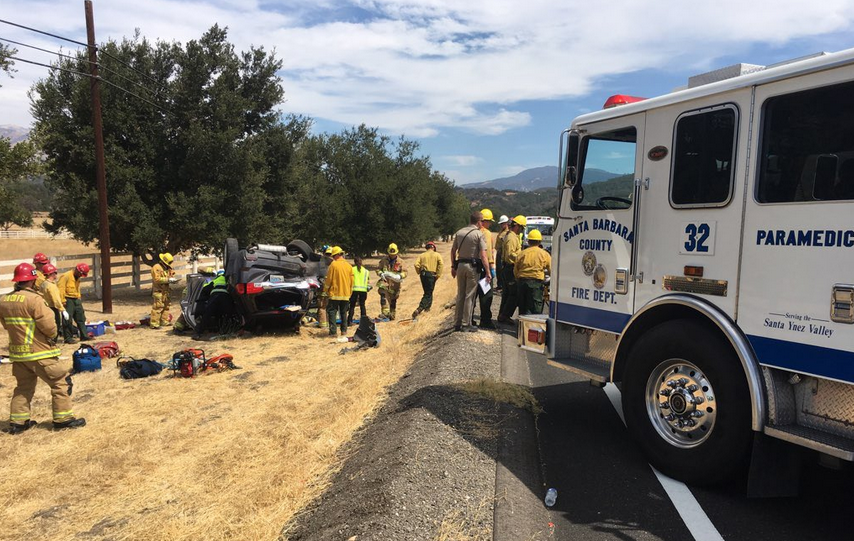 First responders at the scene of the two-vehicle crash on Highway 154. (Photo courtesy Santa Barbara Co. Fire Dept.)