Federal authorities say a pair of ruby slippers worn by Judy Garland in "The Wizard of Oz" and stolen from a Minnesota museum was recovered in a sting operation.
The slippers were stolen in 2005 from the Judy Garland Museum in Grand Rapids by a thief who broke into a small display case. The shoes were insured for $1 million.
The FBI says a man approached the company that had insured the shoes about a year ago and said he had information about how the shoes could be returned. The FBI says it set up a sting operation and recovered the slippers.
The slippers' authenticity was verified by comparing them with another pair at the Smithsonian's American history museum in Washington, D.C.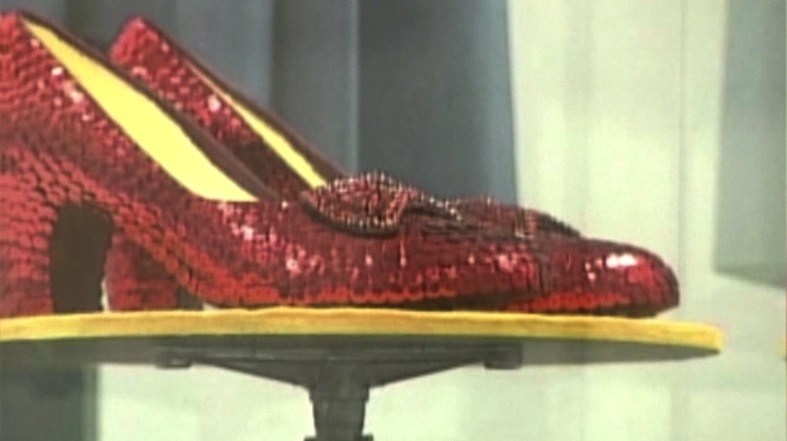 Four pairs of ruby slippers worn by Garland in the movie are known to exist. The shoes are made from about a dozen different materials, including wood pulp, silk thread, gelatin, plastic, and glass. Most of the ruby color comes from sequins, but the bows of the shoes contain red glass beads.
The FBI says it has multiple suspects in the extortion case and that the investigation continues. It says anyone with information about the theft should get in touch.