Firefighters quickly extinguished a garage fire at a San Luis Obispo home on Wednesday.
It broke out shortly before 12:30 p.m. at a home in the 2300 block of Flora Street.
According to San Luis Obispo City Fire Battalion Chief Neal Berryman, firefighters arrived to find light smoke coming from the garage and starting to fill the house. They entered the garage and found a small fire in the back corner.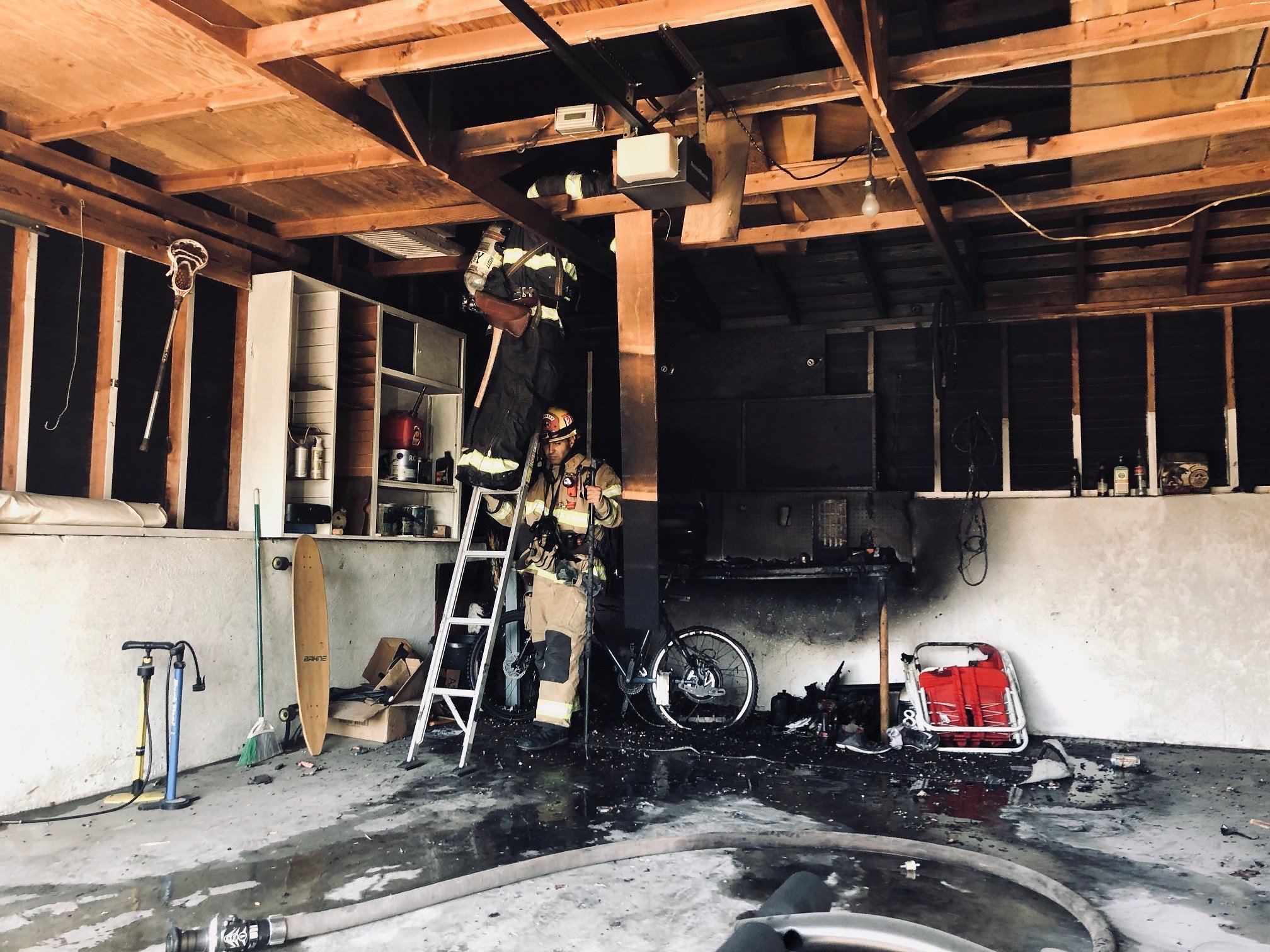 San Luis Obispo City firefighters at the scene of a garage fire on Flora St. (KSBY photo)
Fire crews quickly put out the flames and were able to prevent the fire from spreading beyond the garage.
Batt. Chief Berryman says the residents believe the fire may have been started by a lithium-ion battery that was attached to a bicycle. A fire investigator will make the final determination as to what caused the fire.