A site on the Central Coast is among the recipients of the 2018 Governor's Historic Preservation Awards. The California Office of Historic Preservation announced the winners Thursday.
There were six recipients this year, and they were each awarded for preserving California's diverse heritage.
One of the recipients was "Research and Collaboration for the Restoration of Tstyiwi on the Pecho Coast." The site is located in the lands surrounding the Diablo Canyon Power Plant. PG&E has hosted a Cal Poly archaeological field class on the land since 2009. It's a collaboration with the yak tityu yak tilhini, the Northern Chumash tribe.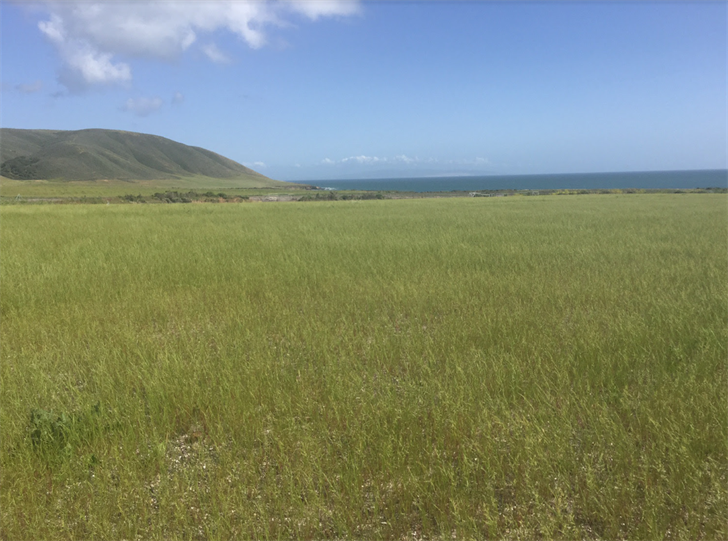 Photo Courtesy: Kelly Kephart/CalPoly
The class focuses on coastal erosion, public trail access, and historic land use. As part of the class in 2015, students worked in lower Pecho Creek at site CA-SLO-51/H. The site is is listed on the National Register of Historic Places. According to the California Department of Parks and Recreation, the area was home to the former Northern Chumash village site of Tstyiwi, which was the site of a Rancho Period adobe. The department says it represents a microcosm of California history.
About 25 students, Northern Chumash monitors, tribal representatives, archaeologists, and scholars restored the area. PG&E's Diablo Canyon Land Stewardship Team stopped agricultural cultivation at the site because of its cultural and scientific importance. Cal Poly also chose to limit archaeological investigation in the area in order to preserve it.
The department says the restoration project played a major role in reuniting the Northern Chumash Tribe with the site. The site is a significant part of the Tribe's cultural patrimony.