Fire officials say a wildfire roaring through timber and brush on both sides of a Northern California highway tripled in size overnight, prompting mandatory evacuations.
The U.S. Forest Service said the Delta Fire burning along Interstate 5 near Redding had grown to 15,294 acres by Thursday morning, after breaking out early Wednesday afternoon.
Officials did not immediately say how many people the evacuation order affected. The fire is in a rural area with scattered homes.
Officials said the blaze was human-caused but didn't indicate whether it was arson or an accident.
Truckers abandoned their vehicles as flames roared up hillsides. Officials say about 17 big-rigs were abandoned and at least four caught fire.
I-5 remains closed between Fawndale and Mt. Shasta.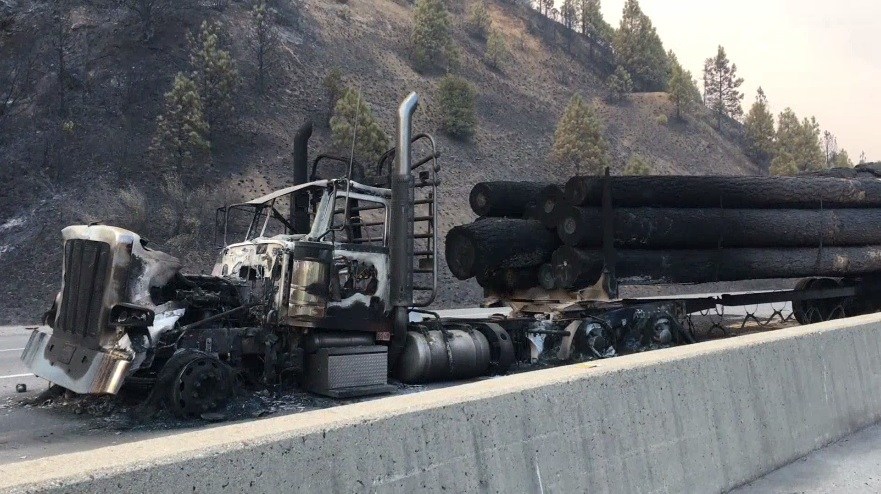 A burned big rig sits abandoned along Interstate 5. (KNVN photo)