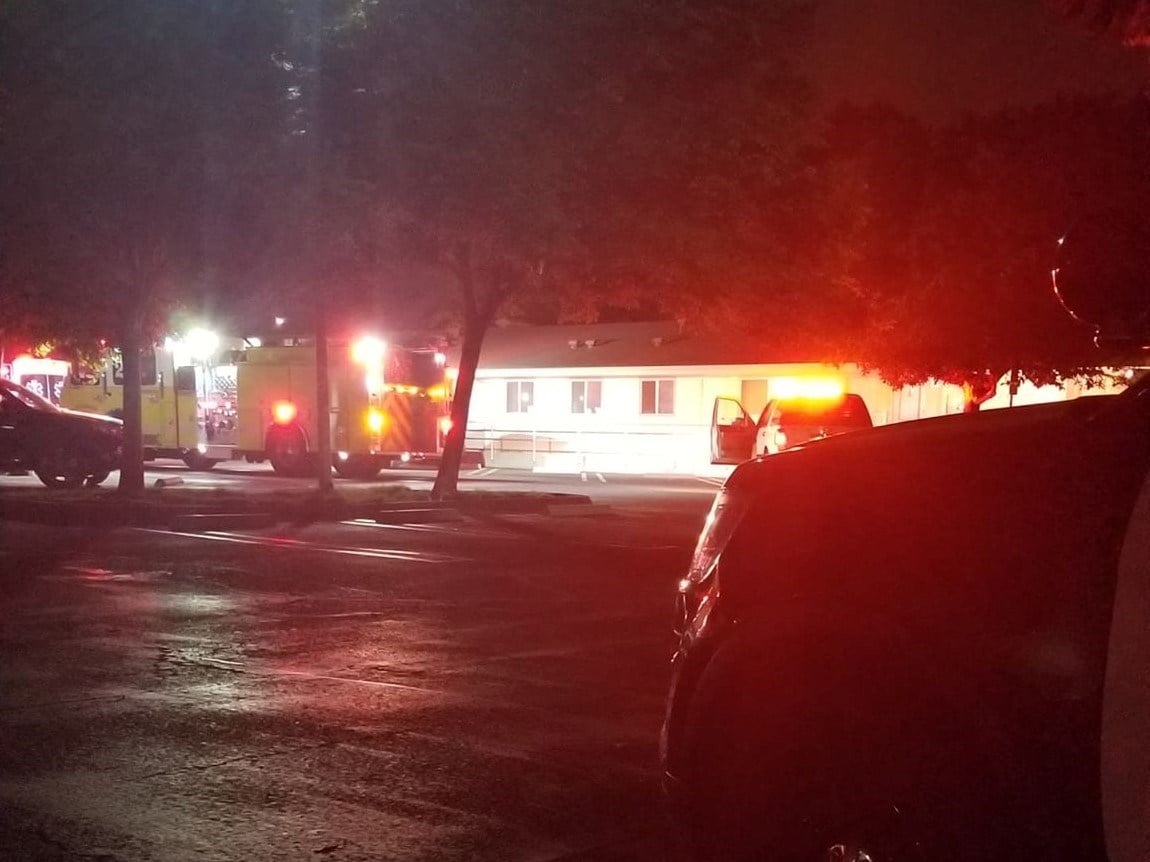 Shooting scene on Miller Street in Santa Maria. (Photo courtesy of Josh Delgadillo)
Police officers are investigating a shooting in Santa Maria and are looking for a suspect.
Officers said they responded to a report of a shooting on Miller Street south of Stowell Road shortly after 8:30 p.m.
A male victim has been taken to Marian Regional Medical Center. Officers did not yet know whether the victim was shot with a pellet gun or a firearm.
Officers said the area is not an active crime scene anymore.
This is a developing story. No other details were immediately available. This story will be updated with new information.