Three people out of Oxnard have been arrested in Santa Ynez on suspicion of mail theft and drug charges.
The Santa Barbara County Sheriff's Office says Andres Fernandez was driving a white BMW with Desiree Kriss and Monica Ramirez as they allegedly stole mail from neighborhoods in Santa Ynez.
A neighbor told police they saw the suspects taking the mail off Faraday road and Cerrito and then confronted them at the mailboxes before calling the sheriff's office.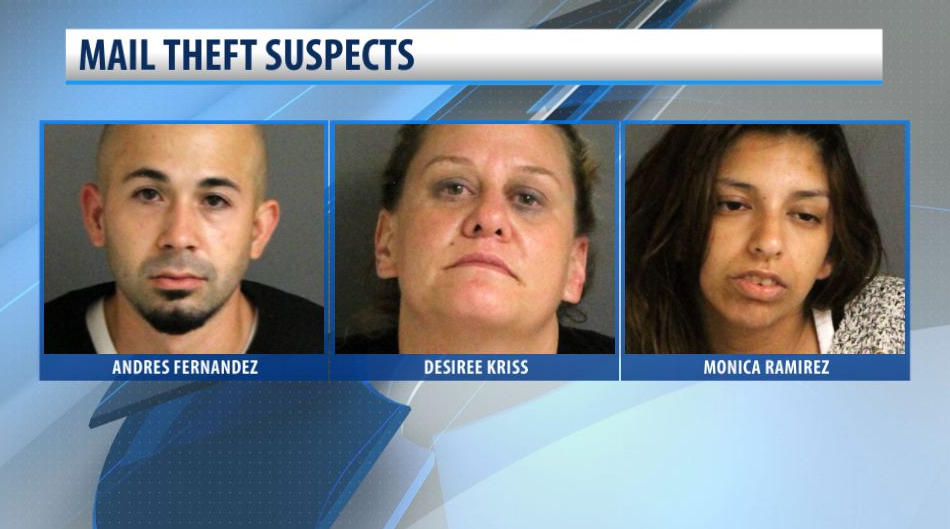 Jim's Gas employees called the sheriff's office as well, after seeing the trio dump mail and used needles in the gas station's dumpster.
Fernandez, Kriss and Ramirez face several charges that include mail theft, conspiracy to commit mail theft and possession of a controlled substance.