Santa Barbara County Sheriff's officials arrested a wanted man in Santa Maria on Thursday morning.
Investigators had been searching for Saam Massoudi, 35, since at least July. He was already wanted for several outstanding warrants when, on July 10, a deputy reportedly spotted him roll through a stop sign in Santa Maria. Sheriff's officials say the deputies tried to stop Massoudi's vehicle, but he sped off and crashed into the Westgate Courtyard Apartments.
The two people in the vehicle ran off, and deputies and police officers searched the area but were unable to locate Massoudi.
Sheriff's officials say they recently learned Massoudi was hiding out at a home in the 1900 block of Estriga Ct. and served a search warrant there Thursday morning.
After entering the home, officials say deputies found Massoudi barricaded in a rear bedroom, refusing to come out. Massoudi eventually surrendered after reportedly being struck by what sheriff's officials described as a "less-lethal foam munition."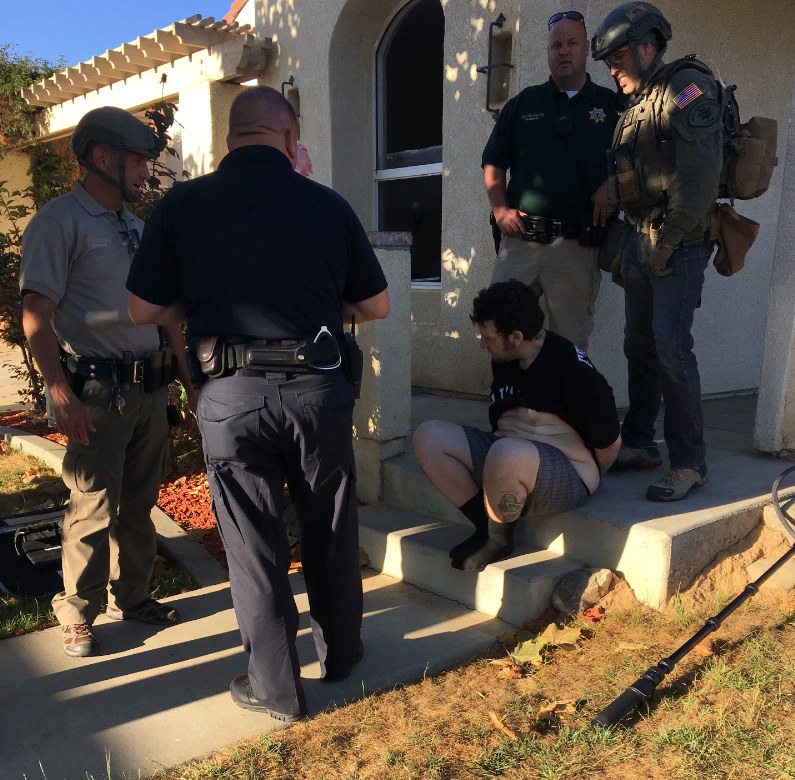 Massoudi was taken into custody after sheriff's officials say he was shot with a less-lethal foam munition. (Photo courtesy Santa Barbara County Sheriff's Office)
Massoudi was already on probation for being a felon in possession of a firearm and possession of methamphetamine for sale. Officials say, on Thursday, deputies found him to be in possession of methamphetamine, heroin and drug paraphernalia.
After being treated at a local hospital for an abrasion, Massoudi was reportedly booked into Santa Barbara County Jail on charges of resisting arrest, possession of heroin, possession of methamphetamine, possession of drug paraphernalia, and his arrest warrant.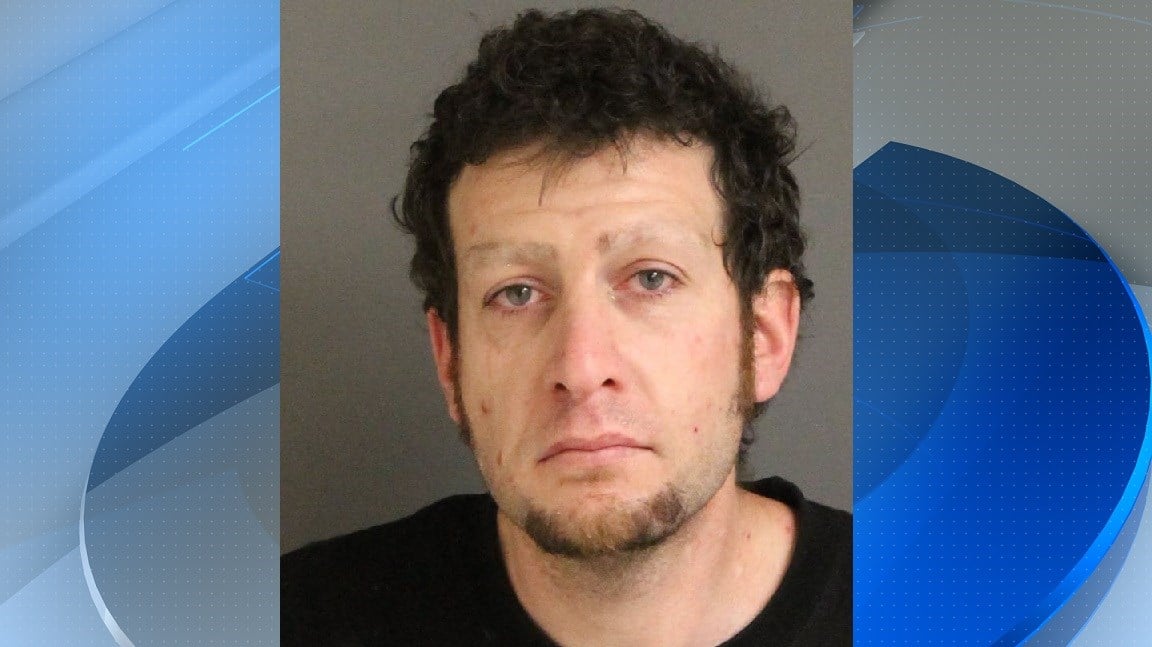 Saam Massoudi
He is being held without bail.
Nearly one year ago, Massoudi was involved in a standoff at the same home where he was arrested on Thursday. In that case, he was taken into custody after deputies deployed tear gas into the home.