Caltrans is starting work on a project to repair and resurface the bicycle path that runs parallel to Highway 246 near Solvang.
The path, east of Alamo Pintado Rd. to west of Refugio Rd., is expected to be closed for approximately three weeks starting Monday, Sept. 17. Bicycle traffic will be detoured to the shoulder of Highway 246.
There are no lane closures planned on Highway 246, but there will be intermittent flagging for construction vehicles entering and exiting the bike path. Caltrans says delays should not exceed five minutes.
The project will reportedly cost $180,000.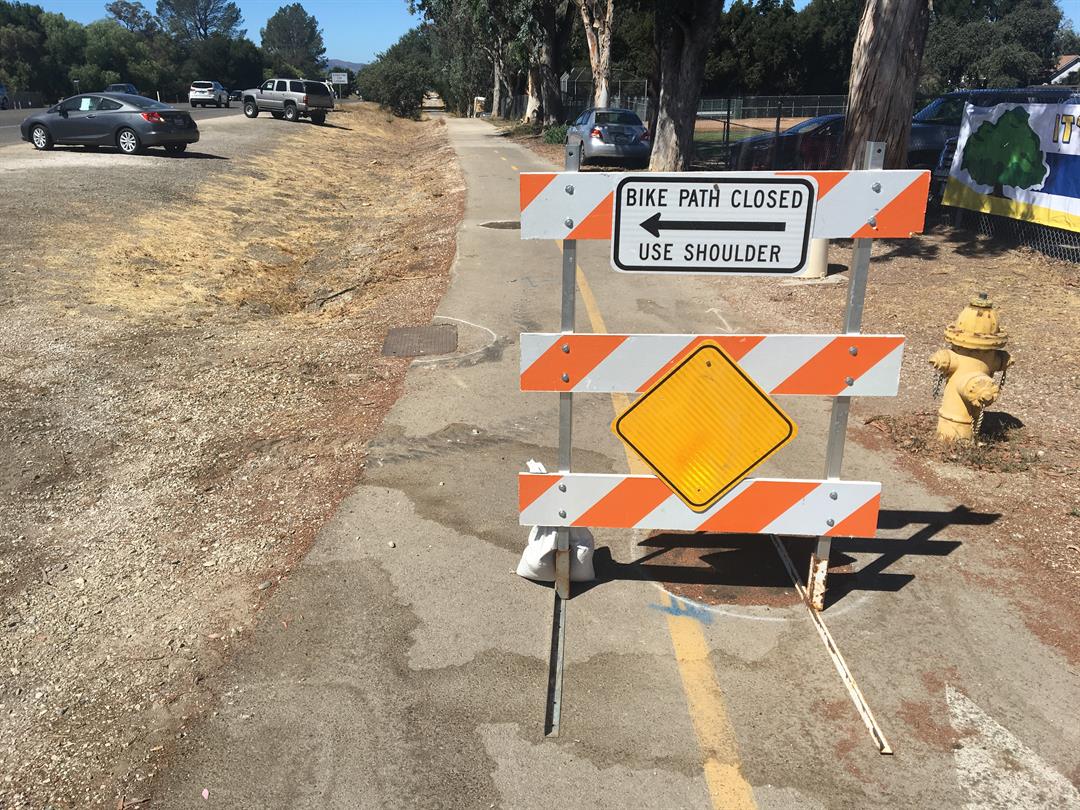 The bike path is expected to be closed for three weeks while construction work continues. (KSBY photo)