Former Santa Barbara County Fire Chief Michael W. Dyer will take on that role once again on an interim basis starting in November.
Dyer will take over for current Chief Eric Peterson, who is retiring. Peterson has worked for the Santa Barbara County Fire Department for 31 years.
Dyer served as chief for almost six years until his retirement in 2015. He'll serve in the interim while the county searches for a new chief. The nationwide search is expected to wrap up early next year.
Currently, Dyer works for the Santa Barbara County Office of Emergency Management as a technical specialist managing the Homeland Security Grant Program and as project manager for the Hazard Mitigation Program and Valley Peak Communications Tower.
Peterson will remain in his role as chief through October. Dyer's first day on the job will be Nov. 5.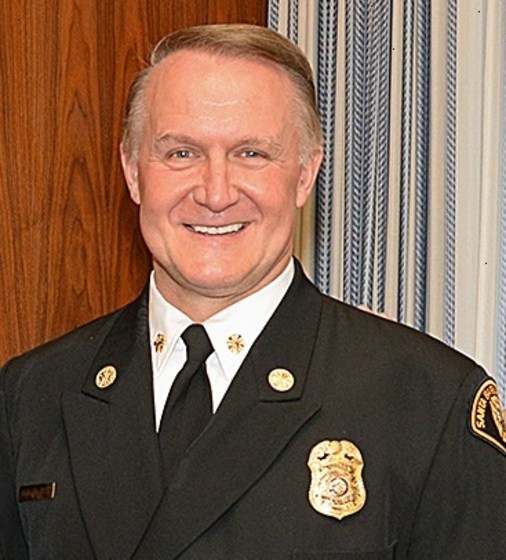 Michael W. Dyer