Cruisin' Morro Bay Car Show returns to Morro Bay this week for the 27th annual iteration.
The event, which first started in 1997, runs from Thursday, May 4 through Saturday, May 6.
Thursday is the event's pre-registration, which runs from 5 to 8 p.m.
On Friday, daytime registration runs from 11 a.m. to 5 p.m. There is a daytime cruise that begins at 11 a.m., as well, from Rock Harbor Christian Fellowship.
The 'Friday Night Cruise' will take place from 6 to 7 p.m.
Cars participating in the Friday Night Cruise will move west down Morro Bay Blvd. — approximately seven blocks — then turn north on Market Street before heading east up Harbor Street. A turn down Piney Way will reconnect the cars with Morro Bay Blvd. where the cars will continue in the same pattern.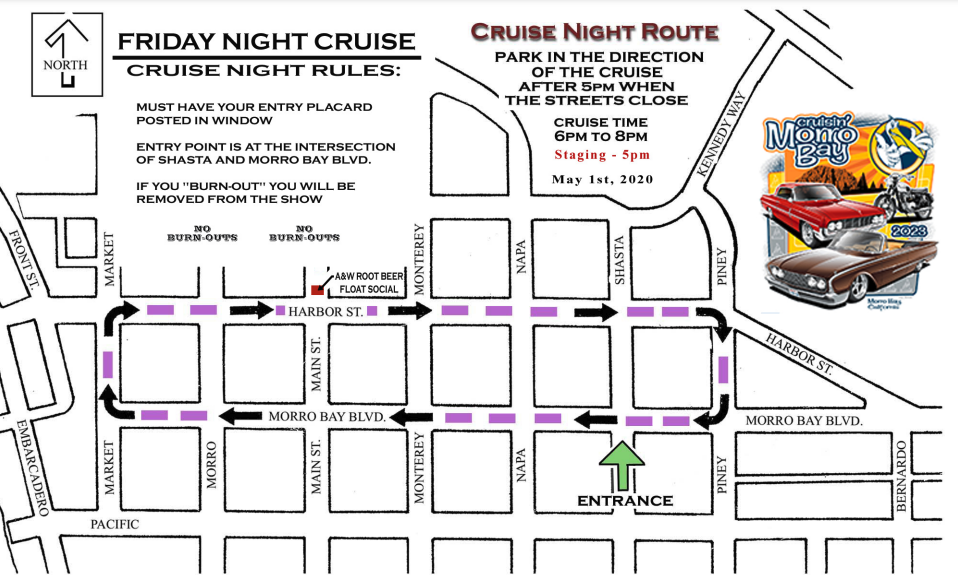 The Saturday 'Show & Shine' runs from 9 a.m. to 5 p.m. The cars will be parked primarily up and down Morro Bay Blvd. with some branching off on other streets.
Learn more on the Cruisin' Morro Bay Car Show website.