After receiving a huge response from athletes across the country, the Thompson family of San Luis Obispo is about to auction off the signed NFL helmets they've received during their "Helmets 4 Helmets" campaign.
Brothers Brock and Bryson Thompson started the campaign to benefit the local nonprofit "Jack's Helping Hand." They were inspired to collect NFL helmets, not just because of their love for football, but because six-year-old Bryson has epilepsy and has to wear a special helmet to protect his head from falls when he suffers a seizure.
Jack's Helping Hand helped the family pay for Bryson's epilepsy helmet when the family's insurance company deemed it unnecessary.
The boys wanted to give back, so they put out a call for signed helmets, footballs and jerseys, which was met with overwhelming support from NFL teams and players across the country.
Now, they'll be auctioning off the items they've collected. An online auction goes live on Wednesday, May 16, the same day the family will appear on the daytime talk show, "The View." A few of the items will also be auctioned off at the upcoming Jack's Helping Hand BBQ in July.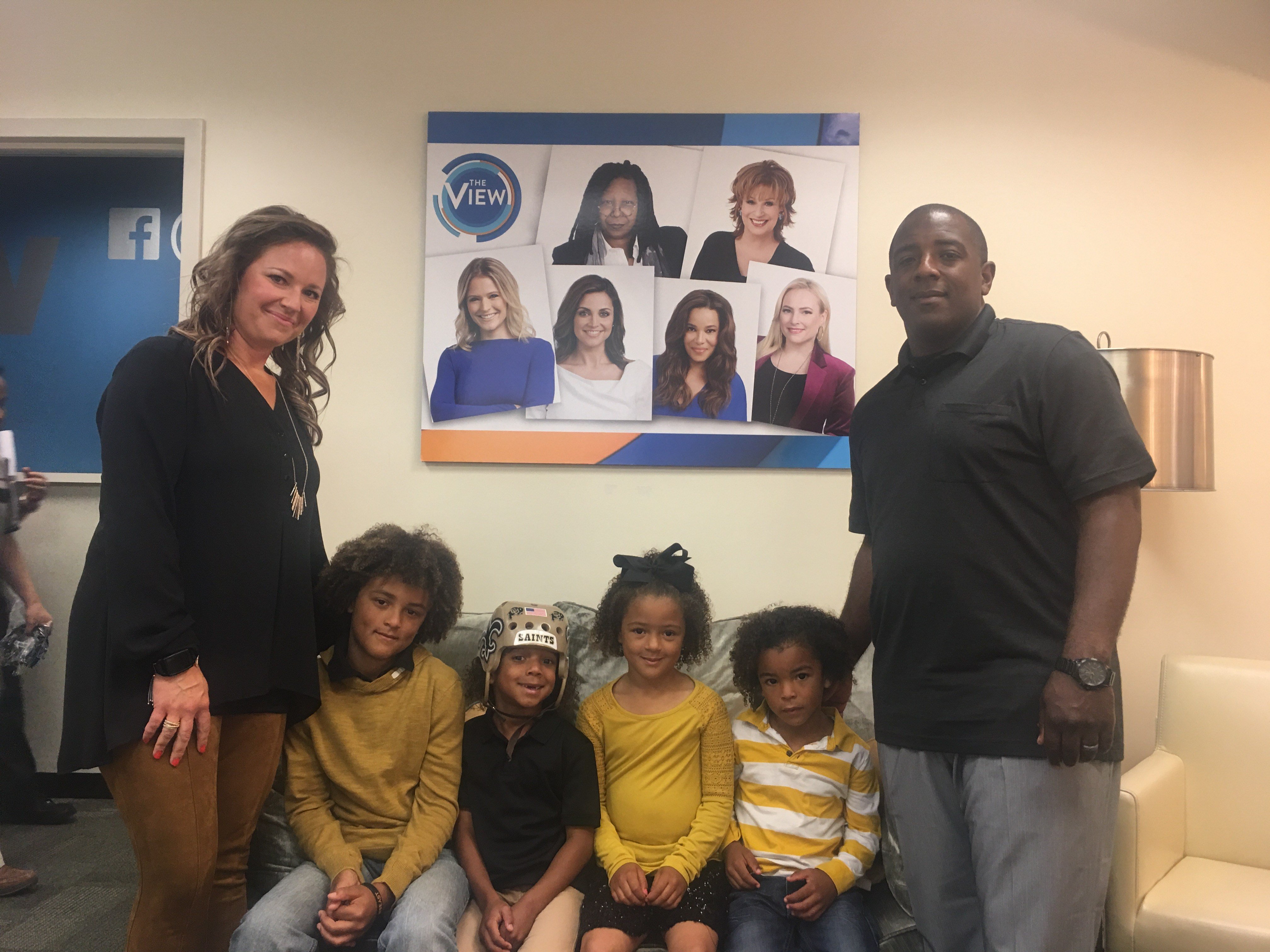 The Thompson Family will appear on "The View" on Wednesday, May 16. (Photo courtesy Thompson family)
The auction items include signed helmets and footballs from Tom Brady, Steve Gleason, Joe Namath, Bo Jackson, Nick Dzubnar, Russell Wilson, Odell Beckham Jr., Brian Dawkins, Sidney Jones, Derek Carr, Peyton Thompson, Luke Kuechly, and West Point. The family expects to receive more gear from other famous football players, as well as some items from a few NBA teams.
Previous coverage:
Local boys' "Helmets for Helmets" fundraiser attracts NFL attention