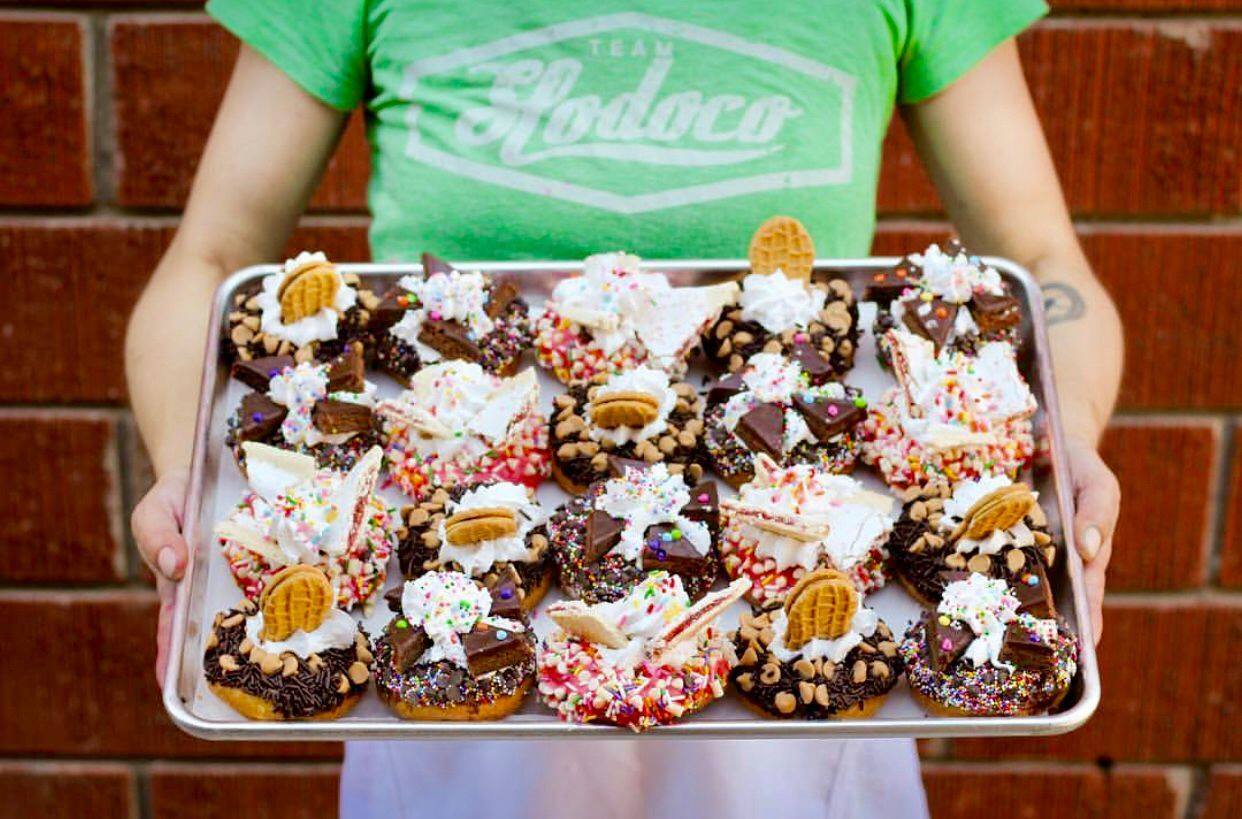 (Courtesy: SloDoCo)
The SLO Donut Company will be moving into Colony Square in Atascadero, the company and a local developer announced Friday.
SloDoCo Donuts will be going in next to Que Pasa Mexican Cafe in a location recently occupied by Go For It Sports, a bike shop that has moved out.
The folks behind SloDoCo are excited to expand to a second location. They've been checking out the new space but are taking their time in developing their second location.
"We definitely don't want to rush anything," sad business manager Brandon Miller. "We want to make sure it's the right step for us."
They will soon be planning and going through the city process to install the equipment necessary to turn the former bike shop into a baking facility.
SloDoCo has a college-town vibe but won't necessarily serve as many college students in Atascadero, so the company is focusing on making its second shop a great place for families.
"We don't want to copy and paste," Miller said. "We're definitely going to emphasize that family aspect."
SloDoCo would get to utilize the space's outdoor patio.
The company tried to open in Atascadero once before but that location, an old Jack in the Box, will now become part of the La Panza development.
SloDoCo hopes to open in Colony Square by the end of the year.
Jeff Nelson of The Oak Creek Company owns the property that includes the SloDoCo space, Que Pasa and the Galaxy Atascadero movie theater. He plans to develop a hotel right across from them.
Nelson's development company bought the lot in Colony Square that stretches from El Camino Real to the new Centennial Bridge. The lot includes the dirt parking lot currently used by restaurant and theater goers.
On that lot, an 88-room hotel called BridgeWalk will have Spanish Colonial Revival-style architecture, a "contemporary interior reminiscent of the California wine country," a creekside restaurant near the bridge, a wine tasting room in the lobby and a rooftop deck, Nelson said.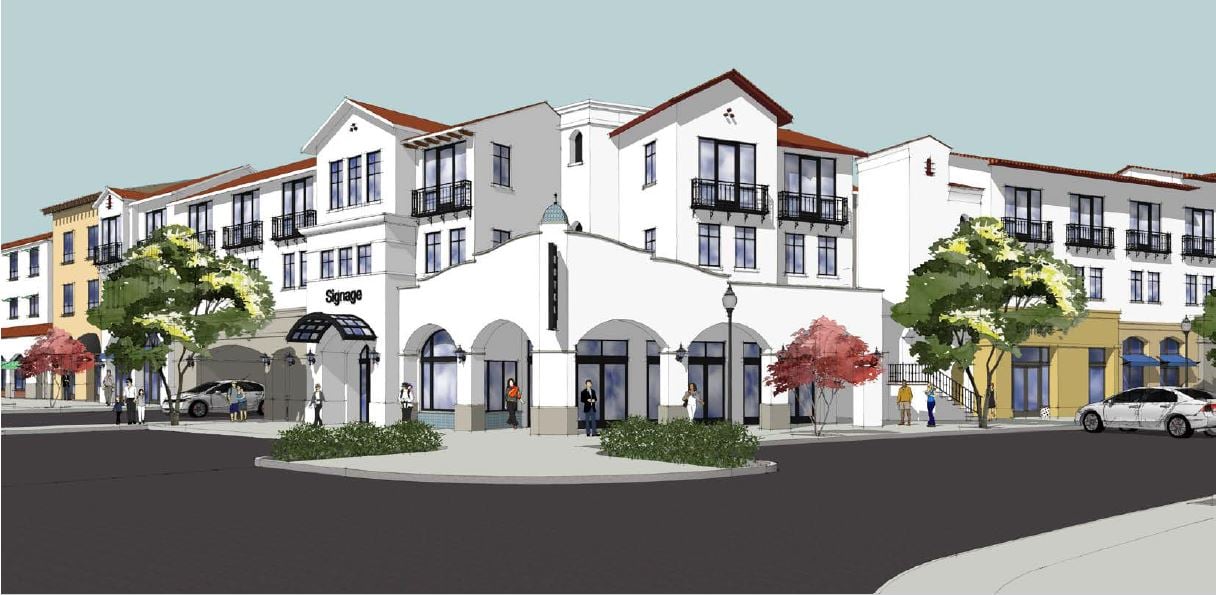 Renderings of the BridgeWalk boutique hotel courtesy of The Oak Creek Company
Groundbreaking is expected in early 2019. The hope is for the hotel to open in the summer of 2020.
"When it all comes together, it'll be a more urban experience like downtown San Luis Obispo, which is our aspiration," said Nelson.