The Elks Rodeo Parade grand marshals hosted a pre-parade 'happy hour' event Wednesday to celebrate the upcoming rodeo and parade.
The get-together was held upstairs at the Far Western Tavern in Orcutt from 5 to 9 p.m.
Olivia and Keith Bugal are the 2023 grand marshals, two folks who have been around the rodeo for quite some time.
"Well we've been honored to be with the Santa Maria Rodeo for 40 years," Keith Bugal said. "We started up at the fairgrounds and continued to work out at the [Elks Unocal Event Center] and we're in our 80s and we're still doing it."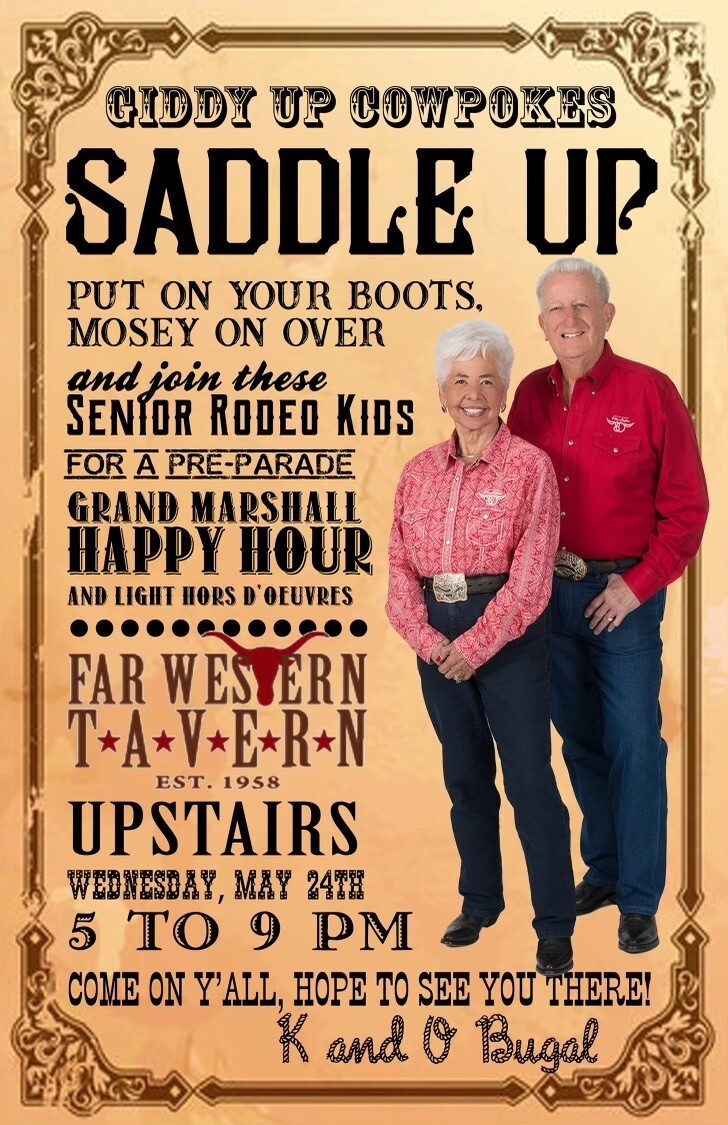 The 2023 Elks Rodeo Parade will be the 80th annual iteration, dating back to 1943.
This year's Elks Rodeo Parade is Saturday, June 3 at 10 a.m. The rodeo itself runs from June 1 to 4 at the Elks Event Center in Santa Maria.
The parade starts at Mill Street and ends at Enos Drive.
The street fair starts directly after the parade in the JCPenny parking lot.
The first-ever Elks Rodeo was held June 3 1944, then called the "Elks Recreational Foundation Benefit Wild West Show and Racing Meet," according to the Elks Rodeo website.