Thousands of dollars worth of crab was stolen from a Morro Bay fish market Monday night, the company announced on its Facebook page along with security camera footage of the incident.
Giovanni's Fish Market & Galley, on the northern end of the Embarcadero in Morro Bay, said in the Facebook post that the theft occurred on Monday evening. Giovanni DeGarimore, the owner of the market, clarified in an email response to KSBY that the theft occurred around approximately 11:30 p.m.
The market closes at 6 p.m. daily, according to their website.
DeGarimore said that in addition to the $3,000 worth of King crab stolen, the thief "made off with an undisclosed large amount of cash."
Giovanni's Fish Market is offering a $1,000 reward, the Facebook post said.
The thief drives a black SUV-style vehicle and has two black-and-white border collie-type dogs, which can be seen in separate surveillance videos shared by the company.
"We are so thankful for the support of the community in times like this and we have every reason to believe this man will be caught, especially considering he has identifying clothes and can be identified somewhat clearly in the video," DeGarimore told KSBY in an email in response to a request for comment. "Moreover, the fact that he brought his two black and white border collies on this job, and is seen driving away in a black SUV, should ring a bell for somebody."
DeGarimore said that staff members missed protocol procedures the night of the theft and that there was a "slight alarm malfunction" which caused the external bell to not activate. "This certainly would have been a deterrent had it worked," he said.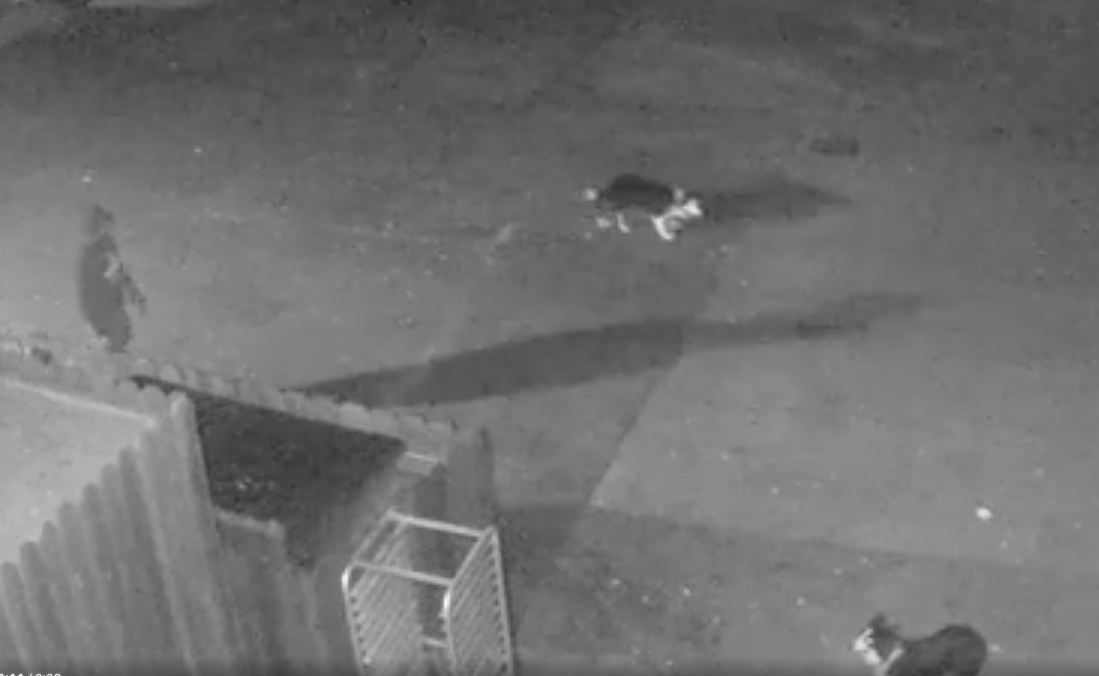 Four other incidents involving theft or vandalism have occurred at the market, two as recently as 2021.
"In all instances except one, we were able to identify the victims with [our] camera and they were all arrested, convicted and charged and ordered to pay restitution," DeGarimore said in the email. "So we have a pretty good track record of using social media and the help of the public along with the Morro Bay Police Department to catch our man."
Community members are encouraged to share the Facebook post to spread awareness.
Those who may have information regarding the incident are encouraged to contact the Morro Bay Police Department at (805) 772-6225.